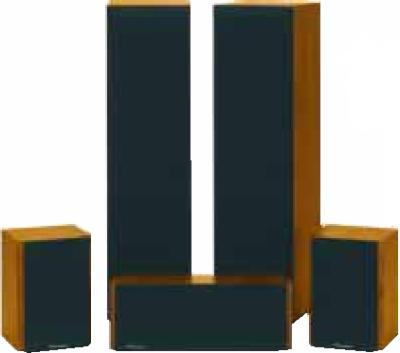 As promised, today I'll write about the speakers that I have. Please read part one of this article before proceeding.
I bought a set of Pioneer home cinema speakers at Rs 5000 when Le Continent did a massive sale two years ago:
2 x H-210V tall bookshelf front speakers
1 x S-CR30 center speaker
2 x small but adequate rear speakers
As you see, I do not have a subwoofer but, to be frank, I'm satisfied with the level of bass of the H-210V. As far as connections are concerned, the speakers are linked to my amplifier using normal electric copper wires. I do not use any fancy cable.
The speakers must be properly positionned: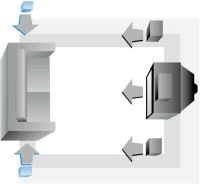 As read in Home Cinema Choice, "the front pair should be placed on either side of the TV, about 6ft apart, and towed in to the centre slightly. […] speakers can be placed to each side at the rear […] above head height […]. The centre channel should be close to the screen."
The next step is to callibrate the speakers. The easiest way to do that is to buy (or rent or borrow or steal) a THX certified DVD and to run the THX Optimizer.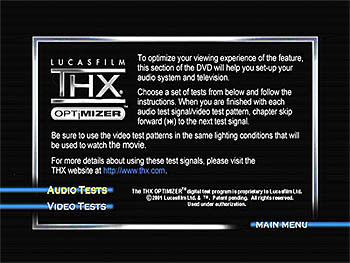 Choose the Audio tests and follow the directions very precisely. Pay particular attention to the phase of the speakers. Take your time.
To be honest, I like the sound of the Pioneers speakers a lot when watching movies. But, for some reason, they sound crap (there is a definite problem with high frequencies) when listening to CD. As a consequence, I use a pair of Sony SS-H10 speakers for such purposes. The sound quality is much better.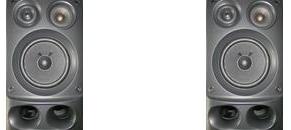 This pair of speakers come from my old Sony FH-B500 mini-hifi system which is now dead and burried. I bought it in 1992 when I started university in Reunion Island.
Remember: Placement and Callibration are fundamental!
Tomorrow I'll talk of my Samsung 29″ TV.