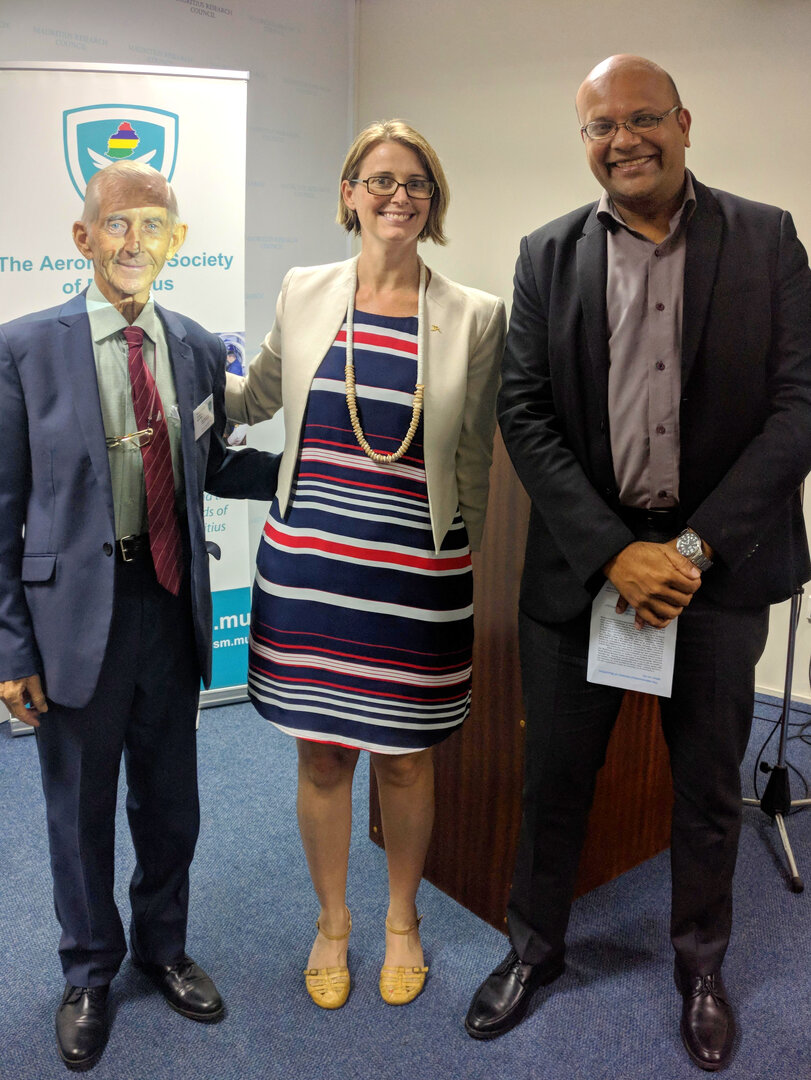 Early this morning, one of my heroes passed away.
Thirty years ago, during a job interview at Air Mauritius, Captain Dick Towmey, who was the Director of Flight Operations, told me that it was better for me to be an engineer first, then become a pilot. I had just obtained a French scholarship to learn engineering and he told me that this opportunity was not to be missed. I could apply after my studies if I still wanted to fly. Of course, this didn't happen and I am a Computing Engineer today (my official title is Ingénieur en Informatique) but I'm grateful for his advice.
Two years ago, I met Captain Dick Towmey for the first time since my interview. He came to meet the Minister of Technology to share with him some of the innovative projects he was involved in in Mauritius. It took me a few minutes to realise who he was. As soon as I did, I told him about what happened thirty years ago! Of course, he had forgotten all about it but we soon became good friends.
I met him again a number of times at the Ministry. He told me about the Aeronautical Society of Mauritius. Since then, I've been involved in some activities organised by the association, including one on 21 February 2019 when the High Commissioner of Australia, Her Excellency Jenny Dee, made a presentation on the history of aeronautics in Australia. The above photo of Dick, Jenny and me was taken just after the presentation and, as you can see, the RGB projector was still switched on…
I am glad to have been able to introduce Christina, Anya and Kyan to him too.
He was a really really nice guy.
And, you won't believe it, (one of) his vision(s) was for Mauritius to have a spaceport.
We'll see if this becomes true one day.