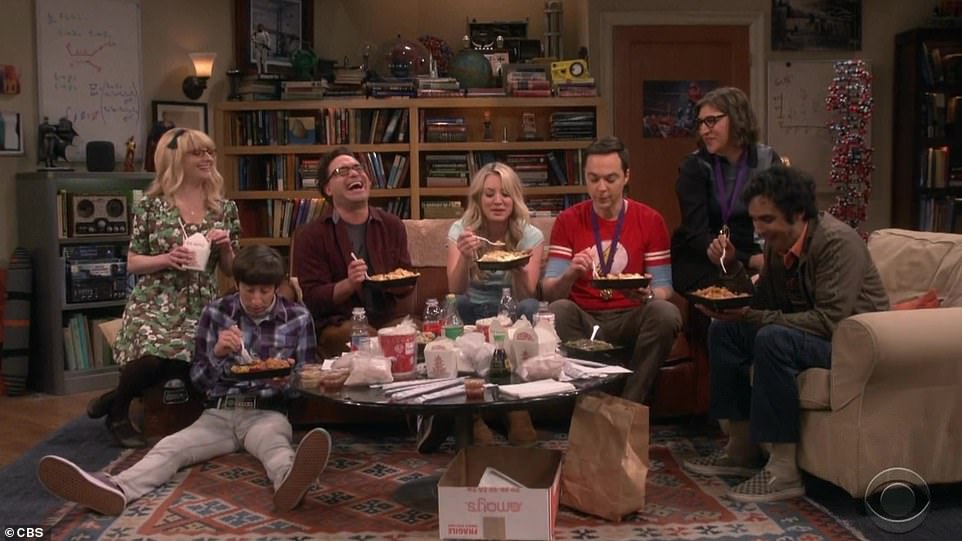 Last night, Kyan, Anya, Christina and I watched the last episode of The Big Bang Theory.
Pictured above is the last scene from this last episode 279 after 12 years where the group of friends, Bernadette, Howard, Leonard, Penny, Sheldon, Amy and Raj (from left to right), have dinner in Leonard and Penny's apartment like they always tend to do, even though Leonard and Amy had won the Nobel Prize in Physics only two months before.
Some of the 279 episodes were not too interesting. Sometimes, as geeks ourselves, we felt that instead of being a series for geeks, it was a series about geeks. I loved the last season though. Lots of fun. Lots of questions answered. And a lot of emotion in the last episode.
But I also have to admit that, because we have been watching The Big Bang Theory for 12 years (i.e. since Anya was 4 and Kyan 2), Sheldon and the others pretty much had become our friends.
So, farewell dear friends. It has really been a nice journey.