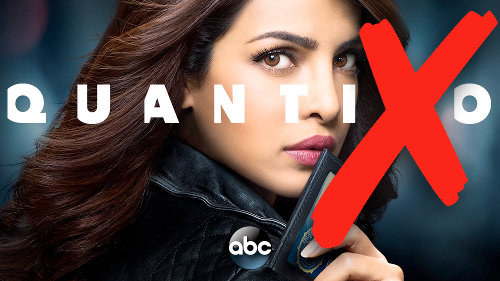 A few weeks ago, we stumbled upon Quantico, described on IMDB as being a look at the lives of young FBI recruits training at the Quantico base in Virginia when one of them is suspected of being a sleeper terrorist. Not bad we thought. The fact that the main actor was Indian actress Priyanka Chopra, was also something which was interesting.
I quickly obtained the first six episodes and, during the past days, Kyan, Anya, Christina and I have been watching them.
Our verdict: Quantico is not for us and we have stopped watching it
Here are three reasons why we do not like Quantico (in no particular order):
The storyline is too simplistic. As fans of Person of Interest, Mr. Robot, Halt and Catch Fire, Sherlock, The Americans and Fargo, we felt that Quantico does not deliver at all as far as realism is concerned. The depiction of Quantico, the FBI Academy, is risible with trainee agents who act like spoiled kids and Quantico personnel who are very one dimensional, if not caricatures of themselves.
There are too many unnecessary arcs. We didn't like the very frequent flashbacks to scenes which did not bring anything substantial to the story. For example, after six episodes, we felt that the whole arc about whether one of the protagonists was homosexual or not was pretty much useless.
Priyanka Chopra, while being obviously beautiful (she was Miss World in 2000 after all), is always covered with makeup and her hair is always absolutely perfect. This is simply not possible when one is training as an FBI agent. The other actors and actresses have also obviously been chosen for their looks first and foremost.
Now, this is just what Kyan, Anya, Christina and I think about Quantico. Our opinion is just ours. Feel free to form your opinion yourself.