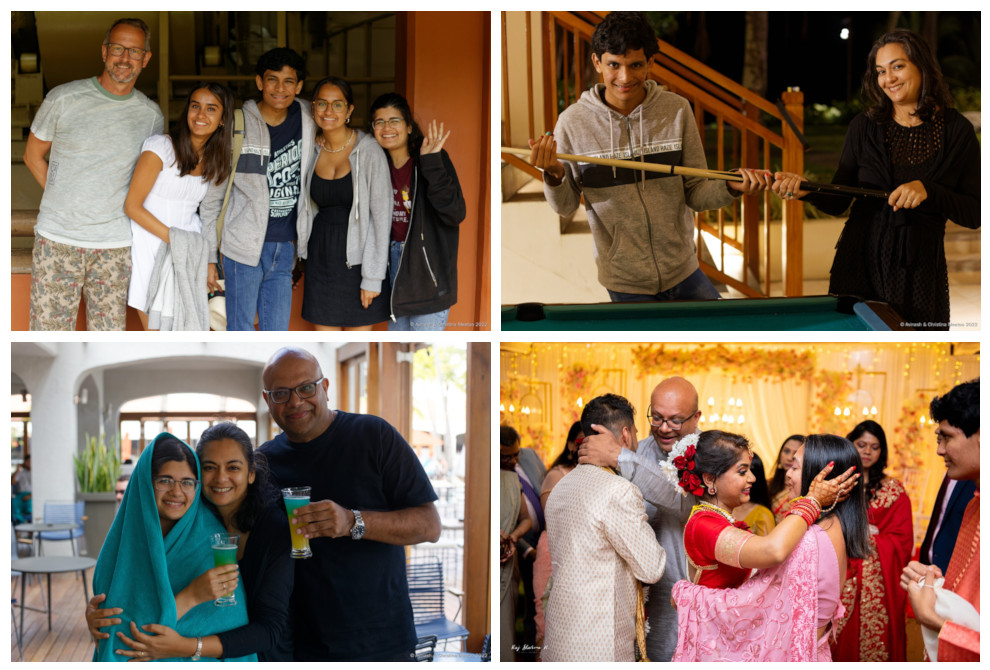 For the first time ever in my life, I took two whole weeks of vacation from 1st to 12 August and decided to stay in Mauritius with Christina, Anya and Kyan.
The very first thing we did was to go to La Rhumerie de Chamarel with Joanna, Nandita, Jyotsna and Dirk Bruchmann. As you can easily imagine, we tasted all the rhum we could and had lunch there. Of course, we had a driver…
On the next day, we went to Le Maritim Hotel, only the four of us. And, despite not being very happy with the view we had from our room, we had a great time. The hotel was beautiful, there were a lot of things to see and do and the food was very good too.
On returning from Le Maritim, we relaxed a bit and, the next week, we went to Le Mauricia where Rooma and Suneelah joined us. There, in typical Le Mauricia style but with some inclement weather, we had a great time.
We returned home on a Thursday and, on Friday until the next Monday 15 August (which was a public holiday), we would be at Anoushka's and Rikesh's wedding. We participated in every ceremony, made speeches, helped where we could, partied and danced a lot and, by the end, we were exhausted but so happy of our two-week vacation.