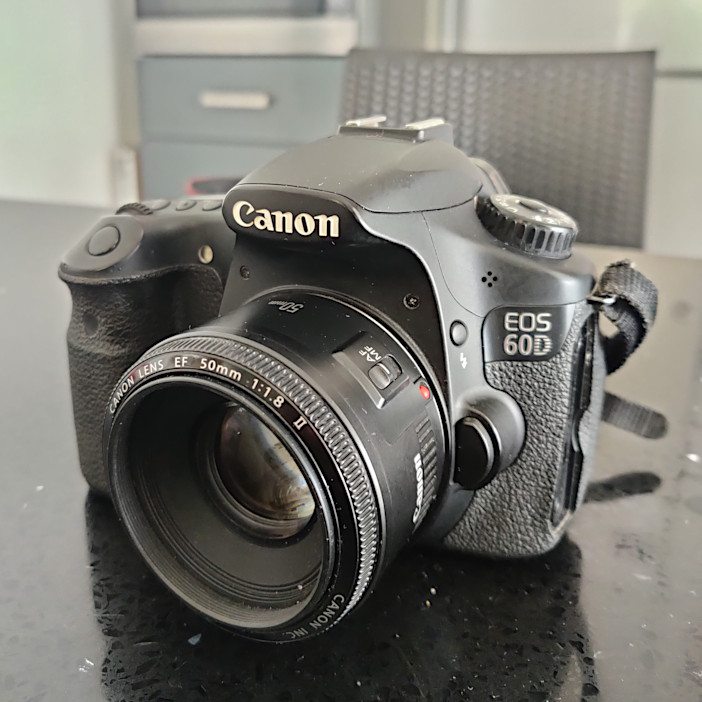 In 2010, I asked a good friend, who was on vacation in China, to purchase a fixed 50mm lens for me, the famous Canon EF 50mm f/1.8 II aka the nifty fifty. With this lens, I managed to obtain beautiful photos using my old film camera, the Canon EOS 500N, which Christina and I had purchased in France when we were still studying.
A year later, in 2011, we were on vacation in the USA and I purchased my first real semi-professional digital SLR, a Canon EOS 60D, which I used for five years until I purchased its bigger (and better) brother, the Canon EOS 6D in 2016 (which I am still using today). Over the years, I have taken around 10,500 with the 60D (and 13,500 with the 6D).
From 2016 to 2023, we have used the 60D sparingly, taking only about 1,100 photos, many of them by Anya when she was a member of the press club at her secondary school. Since 2021, the 60D has been gathering dust.
A second life
A few days ago, while having dinner with my cousin, Ashneel, he told me that he had just started a new university course and one requirement was to have a good camera and a 50mm lens.
Aha. This is exactly what we had at home and which had been gathering dust.
So, without blinking, I made the decision to lend the Canon EOS 60D / Canon EF 50mm f/1.8 II combo to Ashneel.
I am keen to look at the photos he is going to take. What I am sure of is that the equipment will not be a limitation.