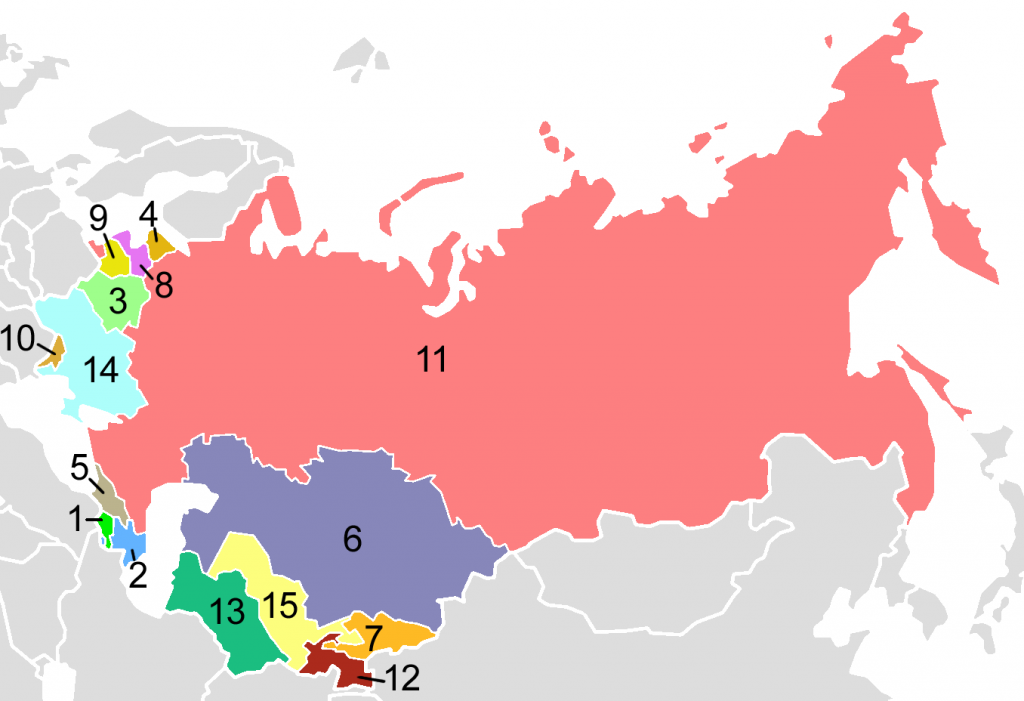 I've always been fascinated by the Cold War and, with The Americans ending, I was interested in knowing more about the current post-Soviet states. I found the above map on Wikipedia.
There are actually fifteen post-Soviet states:
(1) Armenia,  (2) Azerbaijan,  (3) Belarus, (4) Estonia (which I would really love to discover one day), (5) Georgia, (6) Kazakhstan (which is enormous), (7) Kyrgyzstan, (8) Latvia, (9) Lithuania, (10) Moldova, (11) Russia, (12) Tajikistan, (13) Turkmenistan, (14) Ukraine and (15) Uzbekistan.
Of course, Russia is the most well-known country, probably followed by Ukraine and Estonia.
I did something interesting. I used the Economist Intelligence Unit (EIU)Â Democracy Index, a measure of the state of democracy in 167 countries, to categorise the fifteen countries:
None of them is a full democracy. Interestingly, Mauritius is one and is ranked 16th in the world. The one area where Mauritius could greatly improve is political participation by citizens.
Three are flawed democracies: Estonia (30th most democratic country in the world out of 167), Lithuania (37th) and Latvia (40th).
Five have a hybrid regime: Moldova (78th), Georgia (79th), Ukraine (83rd), Kyrgyzstan (95th) and Armenia (111th).
And the seven remaining countries are authoritarian: Russia (135th), Belarus (138th), Kazakhstan (141st), Azerbaijan (148th), Uzbekistan (158th), Tajikistan (159th) and Turkmenistan (162nd).
Phew. Is this a consequence of the countries being so young? After all, the Soviet Union was dismantled in 1991 only. Or there another reason to explain why so few of them are democracies?
Anyway, here are their capitals:
Phew (again). I am realising that I had never heard of e.g. Chișinău, Bishkek, Dushanbe or Ashgabat before.
I hope that I'll have the opportunity to discover some of the these countries in the future. The democratic ones of course :-)