Today I went to J. Kalachand to listen to a subwoofer that I was planning to buy. But I couldn't help myself asking some questions to the salesman there and now I have a dilemma.
What I have now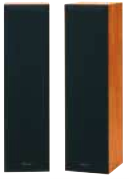 I currently use a pair of Pioneer S-H210V speakers as the front speakers of my home cinema setup as well as the main speakers when I am listening to music or watching satellite. Here are their technical characteristics:
Bass-reflex configuration
2 x 13 cm medium/bass speakers
1 x 5 cm tweeter
Sensitivity 90 dB/2.83 V/1 m
Frequency response 50-20,000 Hz
Impedance 8 ohms
Input Power 80 W
Weight 4,2 kg
As I wrote in my previous post, there is a definite problem with the bass (and this is easy to understand given the frequency response of the speakers) and even though I like the sound when watching a DVD, I have some issues when listening to music: the high frequencies are strange.
1st possibility – the Yamaha YST-SW215 subwoofer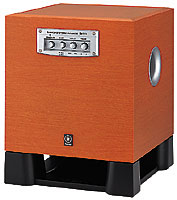 This subwoofer is available at J. Kalachand and costs Rs. 9,155. The YST-SW215 is a current product and this is somewhat rare in Mauritius where shops routinely sell outdated equipment for lots of money.
I spent about 30 minutes listening to some music (a UB40 CD and some tracks from my iPod Nano) and the effect was subtle. The very helpful salesman, Pierre Alain (by the way, thanks David), told me that Yamaha has adopted a new strategy concerning its subwoofers: less boom-boom but more quality and fidelity. And I'm 100% happy with that. Except that the effect was so subtle. I'll definitely bring some DVDs there. The technical characteristics are:
150W dynamic power
20cm (8″) multi-range driver with magnetic shielding
30–200Hz low frequency reproduction
So it seems that this subwoofer has the potential to supplement my S-H210V well (at least in the 30-50 Hz region) and solve my bass problems. But what about the high-frequencies?
2nd possibility – a pair of Yamaha NS-50F speakers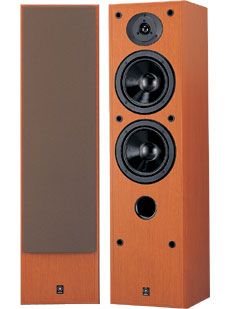 While having a look in the showroom, I noticed the NS-50F. J. Kalachand sells a pair of those at Rs. 9,720 i.e. a pair is comparable in price with one YST-SW215. Here are the technical characteristics:
Bass-reflex configuration
2 x 16 cm medium/bass speakers
1 x 3 cm tweeter
Sensitivity 90 dB/2.83 V/1 m
Frequency Response 35–35,000 Hz
Input Power 80 W
Impedance 6 ohms
Weight 12.5 kg
There are two major differences with my current S-H210V: (i) the frequency response and (ii) the weight.
The NS-50F can go down to 35Hz compared to the 50Hz of the S-H210V. Maybe 15Hz does not seem much but I can assure you that this is where the .1 data in a 5.1 encoding is.
I didn't have time to test the NS-50F but I'm pretty sure it's treble is bound to be much better than what I have currently.
The weight difference (12.5 kg v.s. 4.2 kg) is a clear indication of how "professional" the Yamaha is compared to the Pioneer.
Dilemma
Given the price difference which is relatively small, is it better to buy the YST-SW215 (at Rs. 9,155) or a pair of NS-50F (at Rs. 9,720)? What do you think?