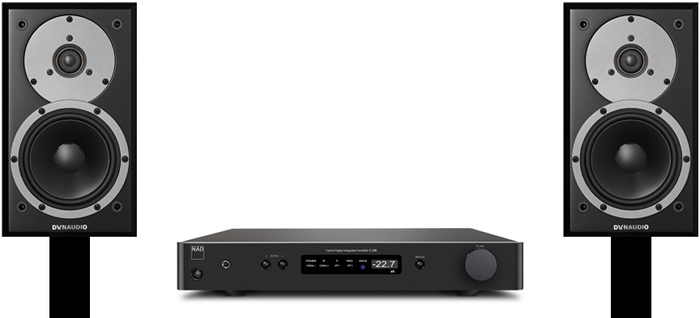 When I was studying in France from 1993 to 1998, I discovered high-end stereo HiFi components for listening to music, with esoteric brands such as McIntosh, B&W and Linn. With our limited budget, Christina and I couldn't buy our dream setup at that time: a NAD 310 stereo amplifier, a Philips CD 721 CD player and a pair of Mission 731 Pro speakers. This is something that I still regret. We should have taken the plunge then and get those three components. But we didn't.
That's fine I guess because, after twenty years, I have a new dream stereo setup. It starts with the NADÂ C 338Â which is an amplifier with a Chromecast built-in (as well as Bluetooth which I don't like using):

The C 338 is a hell of an improvement over the 310 of twenty years ago: the sound quality is top-notch, can handle speakers of any impedance and, most importantly in 2017, is fully compatible with digital sources by having a Chromecast built-in. This means, for example, that it's easy to listen to music (using Plex, Google Play Music, Subsonic, Spotify (which is not available in Mauritius unfortunately), etc.) and also radio, podcasts and audiobooks. One only needs an Android or iOS device and the relevant apps installed. As all our music resides in a Plex Media Server, the C 338 would be awesome for us.
No other audio source is needed. No CD player, no radio tuner, nothing. Only the C 338 and its built-in Chromecast.
An amplifier is useless without a pair of good speakers and I have settled on the Dynaudio Emit M10, which has been obtaining rave reviews online: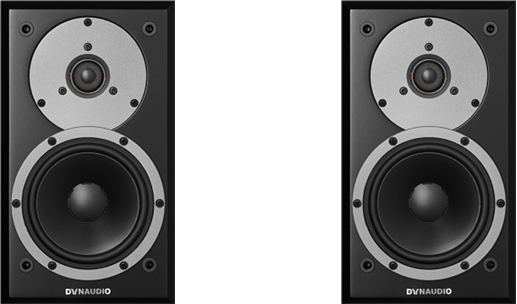 The Emit M10, while being small, has an excellent frequency response of 50Hz to 23kHz (± 3 dB). It is a two-way speaker with a 2.8cm soft dome tweeter and a 14cm woofer and the sound quality is top-notch.
The price for the setup on 4 May 2017 is:
NAD C 338 amplifier = £599.00 on Amazon.co.uk.
A pair of Dynaudio Emit M10 = £499.00 on Amazon.co.uk.
I have chosen Amazon.co.uk because (1) NAD is English and Dynaudio Danish and (2) for making sure voltages / plugs would be fine for Mauritius. The total price becomes £1,098.00 (which, as far as I know, include British VAT, etc.) which is Rs 49,000.
Is it expensive?
You bet. But a dream setup does not come cheaply.