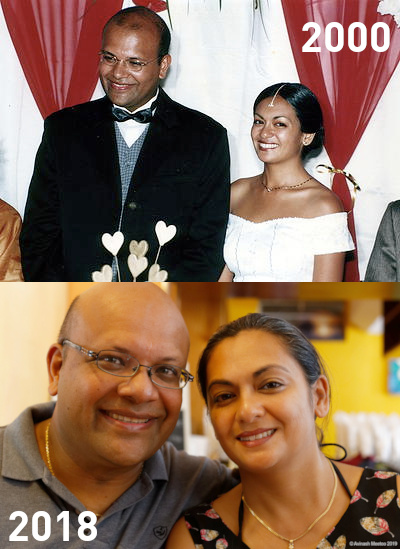 Time flies.
Christina and I got married exactly 19 years ago and it still feels like yesterday. We did everything on the same day: a quick saffran in the morning with the close family, a Hindu wedding in the afternoon and an occidental reception afterwards.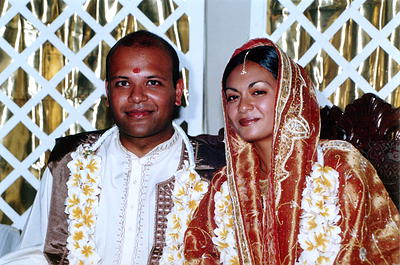 The interesting part was that the Hindu wedding was not only Indian. In fact, in addition to a pandit, we also have a Catholic priest and they both took turns. At the end, we did the Hindu wedding sacrament (the seven steps) which the Catholic church recognised as a Catholic wedding sacrament. In other words, Christina and I did a Hindu and a Catholic wedding at the same time.
After the wedding, we had a great reception which is still quite vivid in our minds. We danced, ate and drank until late at night. The next day, we took a flight to Rodrigues for our honeymoon.
19 years later, things are pretty much the same. Christina and I now have two big kids, Anya and Kyan, and the four of us are, pretty much, always having fun. In fact, we are well-known among our circle of friends and relatives are formidable partygoers. For us, singing (the séga) and dancing (everything!) are fundamental parts of our lives.
And, to be honest with you all, I think that we'll always keep this spirit and life philosophy.