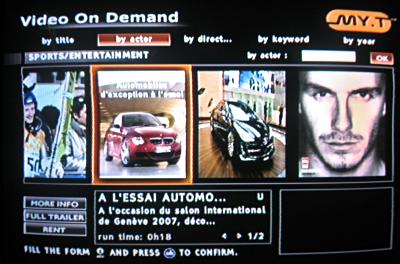 I've just found out that my MyT set-top box now sports a new user interface (developed by Thomson (and I suppose customised by our friends at MT) according to the blurb).
On the whole, the new user interface is better than the previous one (which was horrible from an aesthetic point of view). But Christina and I spotted some glitches and issues (especially when using the VoD feature) that might require some looking into by Asvin and al.
First of all, there is a new search facility which looks cool as you can search by title, actor, director (at last!) and year. Unfortunately, when you, say, search by actor, you only get one empty text field (see above) and you have to type the name. It would have been extremely more interesting to get a kind of drop-down with all current actors (i.e. actors in films available through VoD). As it is, you must do a lot of guesswork and, as every one knows, GUI must be as foolproof as possible.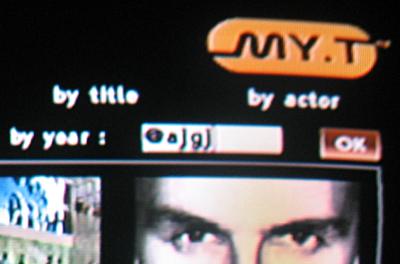 We have also discovered a bug. If you choose to search by year and enter non-numeric characters, the GUI crashes (simply said…)
Basically, the search facility, while better than previously, has some serious usability issues. In fact, Christina and I both agree that the GUI does not allow someone to easily find a film to watch. There are too many pages and too many slowdowns. Another thing is that the price of the film should be immediately visible and not hidden in a sub-page (this is a paid service after all…) Another nice enhancement would be to restrict searches to specific categories.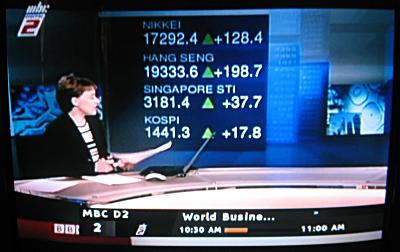 One nice feature though is that when watching the TNT channels, you can see what program is being broadcasted and when it will finish.
Good effort on the whole… but MT still has some work to do to make the experience seamless!
(Ahem! Christina and I would be happy to be consultants for that usability enhancement project ;-) )