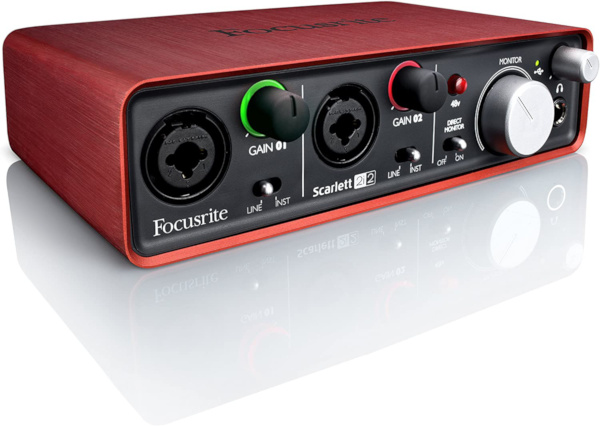 On 22 October 2013, I purchased a Focusrite 2i2 audio interface.
Seven years later, it is still working great and I use it mainly now to connect my Yamaha HS5 monitor speakers to my iMac using balanced connections. I rarely use it for recording.
One great thing about Focusrite is the set of plugins it comes with and its Plugin Collective programme. In essence (and I quote its website), this is what Plugin Collective offers: "When you register any Focusrite hardware you gain access to the most innovative music software brands on the market. Plug-in Collective keeps you up to date with the latest tools, offering you new free downloads every couple of months, along with generous discounts."
Over the seven years, I have managed to get all of those for free:
Audiority Deleight

Audiority Distortion 1

AudioThing SR-88 (SoundMaster Memory Rhythm SR-88)

D16 Sigmund

Eventide EQuivocate

Focusrite and sonible Balancer

Focusrite Red 2

Focusrite Red 3

Focusrite Scarlett Compressor

Focusrite Scarlett Equaliser

Focusrite Scarlett Gate

Focusrite Scarlett Reverb

Mastering The Mix BASSROOM (for six months though)

Mastering The Mix IGNITE

Novation B-Station (Novation Bass Station)

Positive Grid BIAS AMP 2 LE

Softube Drawmer S73 Intelligent Master Processor

Softube Saturation Knob

Softube TSAR-1R Reverb

Softube Tube Delay

Sound Radix SurferEQ Boogie

Venomode DEEQ

Venomode MAXIMAL 2

Venomode PIVOT

and the quite excellent XLN Audio Addictive Keys
I also have a licence for Ableton Live Lite but I have not installed it because I now use the also quite excellent REAPER.