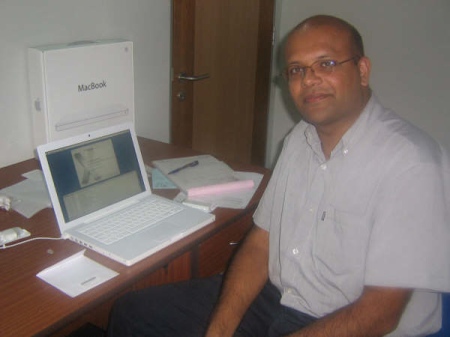 I'm delighted to finally have my Apple MacBook after 3 weeks. I won't waste time reviewing it as you all know that it is just plain fantastic. Just a quick summary:
It's beautiful
Mac OS X is beautiful
It becomes warm (and sometimes very warm after some hours of intensive use)
It works beautifully with my Livebox
As expected, here are the Photo Booth manipulated photos captured with the built-in iSight camera of the MacBook.
Here, Christina and I are (re)discovering the pleasure of having our photo being taken by "someone" else…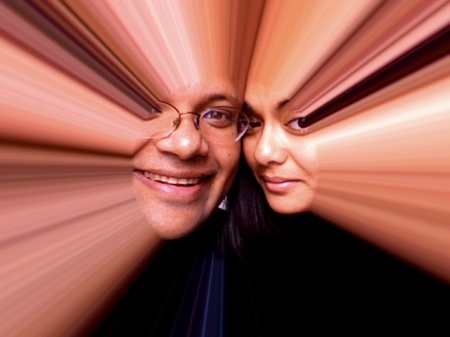 Here, Kyan and Anya are in awe of CoreImage technology: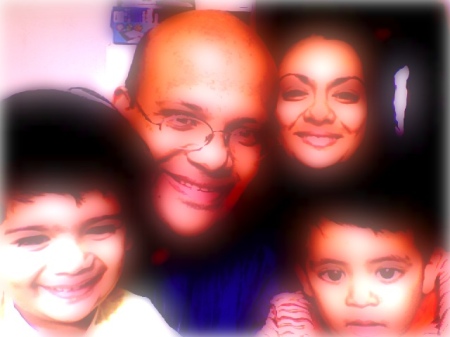 And this is the ultimate proof that Steve Jobs has won ; Christina is reading the MacBook's manual: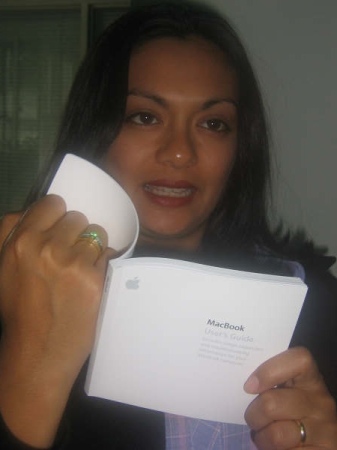 Fantastic, I tell you!
(PS: This is the first post I'm submitting from my MacBook and I'm using Safari…)