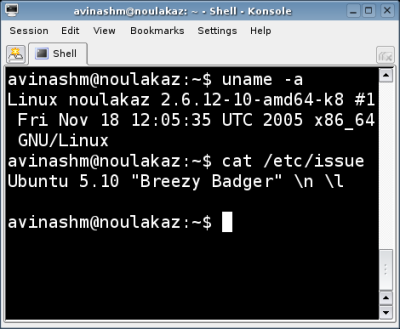 For the past one and a half year, I've been a very satisfied Gentoo Linux user. I would advise all enthusiastic Linux users to install Gentoo at least once. It is a very instructive (not to say interesting in a geekish sort of way) process. Personally, I've learnt a lot about the internals of Linux thanks to Gentoo. Sometimes things get very low level but that's Gentoo to me :-)
But all nice things must come to an end.
I don't use Gentoo any more.
I've finally found the perfect distribution (TM).
Let me introduce the mighty Kubuntu, the KDE derivative of Ubuntu Linux…
The three most important advantages of Kubuntu over Gentoo (IMHO) are
It just works!

Configuring my scanner under Gentoo was not trivial (i.e. difficult). It worked without any configuration whatsoever under Kubuntu
Configuring Gentoo to work with a laser printer at work (HP Laserjet 4000 family) was OK but I had to download the driver manually. In Kubuntu, the driver is immediately selectable from a list.

Updates are much quicker!

Gentoo features portage which is basically an equivalent of the Kubuntu packages. One fundamental difference is that in Gentoo everything is compiled from source and, therefore, takes time (and, sometimes, lots and lots of time) whereas in Kubuntu, packages are precompiled and, hence, are installed in no time. Granted, Gentoo gives the user a much finer choice about the various compilation options and what really needs to be installed. But, I prefer Kubuntu's speedier updates over Gentoo's much slower ones. Life is too short :-)

Kubuntu is from Africa! And I am proud to be African!