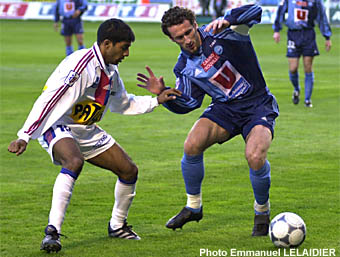 Vikash Dhorasoo was magnificent yesterday as the Mauritian football team drew 1-1 with Olympique de Marseille.
Vikash showed the 20,000 mauritians in the stadium why he is one great midfielder and is going to Milan AC.
By the way, there was a formidable traffic jam on the way to the stadium and we got in during half-time. We misses both goals :-)
But, the second half was great and, of course, we had our ravanne and Mauritian flags and we (Christian, Jyotish, Ashvin and myself) did a lot of noise as usual.