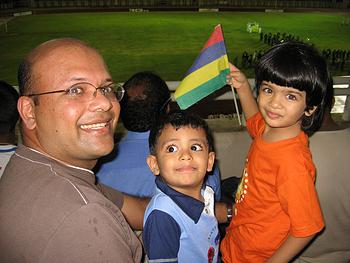 We were all thrilled to be at the Anjalay Stadium on 21 March to watch Didier Drogba's national team, Ivory Coast, playing in a friendly against our own Mauritian national team.
I was sure that we were going to draw with the Ivory Coast. Of course, we were not going to beat them but I felt that with the proper tactics we could nullify the presence of Didier Drogba, Salomon Kalou, Didier Zokora, Kolo Touré et al. But I was wrong. We lost 0-3!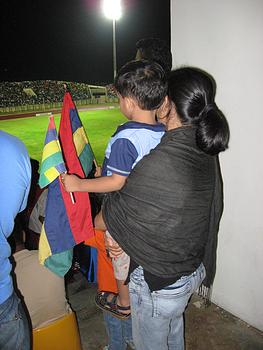 As the match unfolded in front of us, we realised that the Mauritian team was not good enough. The tactics used were too negative. We were only playing with one attacker, the rather short Christopher Perle. He couldn't do anything against the Ivory Coast defenders. I personally thought that we should have started the match in a 4-3-3 formation with two quick wingers. Of course, we would have lost but with a much more satisfying 3-4…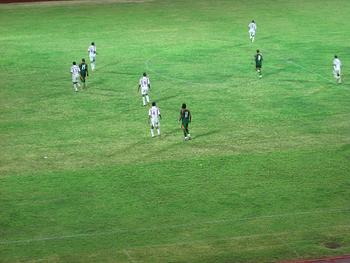 In fact, the Ivory Coast team only really started playing during the second half. And when Didier Drogba got in, we were all sure in the stadium that we were doomed. And it was not because of the Ivory Coast players. We were doomed because our own players were not good enough. In fact, our right wingback (as we played a kind of 5-4-1) was always comically injured. I don't understand how we could not have a replacement for him…
There were a lot of other negatives during the match. One was the lack of information about the players. We did not know who was playing. The MFA should have distributed an information leaflet. There was no public announcer. In fact, the atmosphere was not great (compared to the few past international matches I've been)! As always, the scoreboard was not working. Consequently, I only knew who scored this morning when listening to the radio… My feeling is that the organisation was extremely amateur.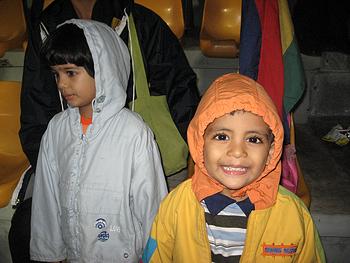 One extremely positive aspect was that we were having the opportunity to watch a world-class team of football players in front of us. Kyan and Anya, who were watching their first ever real football match, were delighted. You should have heard them singing the national anthem at the beginning… I was so proud of them.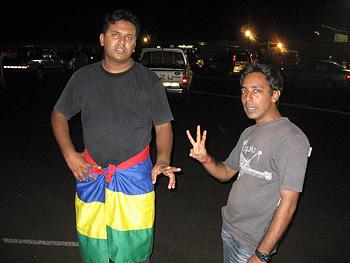 Ashvin and Jyotish also came. Can you see how Jyotish is being sarcastic? Mauritius was not beaten by Ivory Coast. Mauritius was beaten by its own amateurish behaviour.
The next World Cup is in South Africa. Naturally, a small country like Mauritius cannot qualify (even if similar-sized countries have qualified in the past). But we should really capitalise on the event. Mauritius must become the training ground of top teams like England, France, Brazil etc. This will boost our morbid economy! But this requires a perfect organisation (not to say a perfect canvassing campaign). After watching yesterday's match, I have some doubts about our capacity to organise such a major event. Let's hope private Mauritian companies can seize this opportunity. We need the money. Amen!