As most of you already know, I have been composing music for some years now. I started around 1993 when I bought a Kawai K4 synthesizer and I got some sequencing software on my trusty Amiga 500. You won't believe it but I composed Atomic Disintegration on that day I bought my K4!
That period coincided with a love story which finished very bitterly only for another one to start (and which is still going strong…)Â My first album, My Contribution to Art, contains 12 tracks composed between April 1993 to May 1995. For years, the album did not have a cover but I've finally settled for one: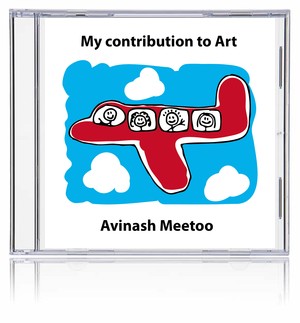 I've settled for a very naïve art depiction of an airplane (courtesy of Donna Spurrell.) Of course, the tracks are not that great (or else I would have been Thom Yorke) but they mean a lot to me. In fact, I'm very proud of them. The whole album can be listened and downloaded freely at Last.fm.
My second album, So Logical, was released in 2004. It coincided with the births of my two kids, Anya and Kyan. That album too didn't have a cover. I've settled for: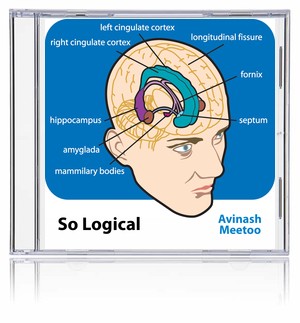 The image is courtesy Sharpbrains. The So Logical name of the album comes from the fact that it was entirely composed using Emagic (now Apple) Logic Audio. The album contains 8 tracks and most of them are linked to a special event concerning either Kyan, Anya, Christina or myself. For example, I always associate This is real and Beautiful sea with Anya's birth. All in all, So Logical is a much nicer album that the first one and it has an excellent audio quality (judge for yourself by listening to it or downloading it freely – I believe it sounds better than most of the "professionally" mastered albums being released now.) Of course, the music is perfectible but, what the heck, I am just an amateur after all.
The third album
Since getting my MacBook, I've bought Logic Express and I've worked on some tracks (a few which are pretty much done but the vast majority is still in alpha state.) Maybe I'll finish around January 2009. I'll keep you informed.