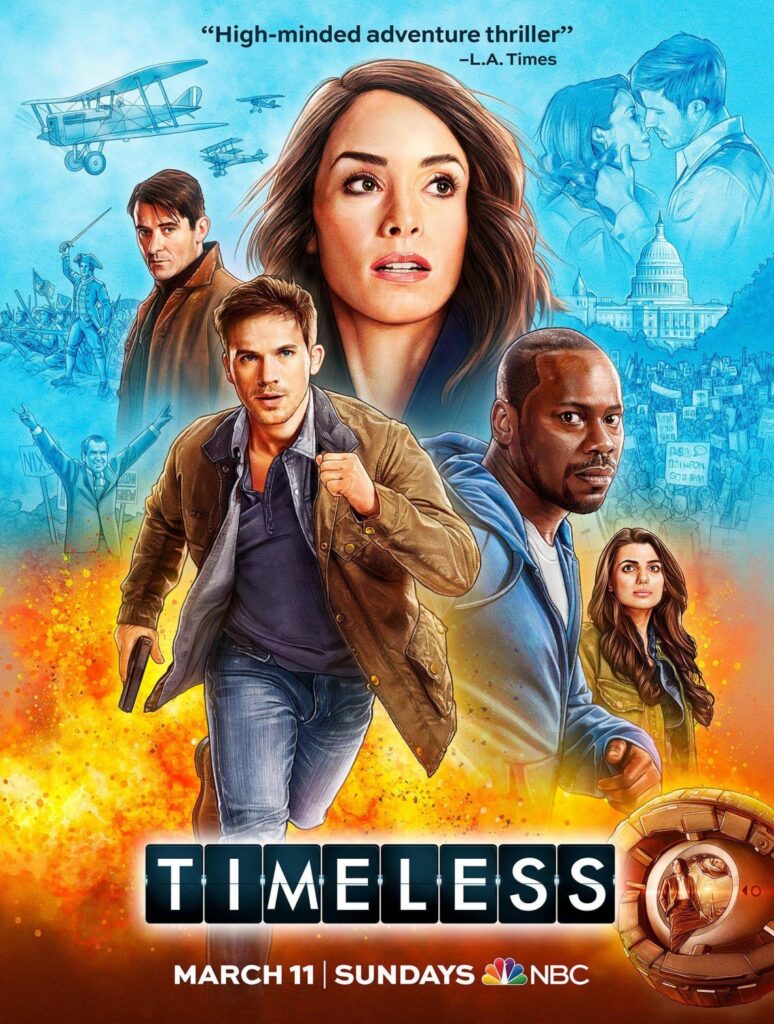 Christina, Kyan and I have just finished watching the last episode of Timeless, a TV show which ran from 2016 to 2018.
Here is the premise as copied from Wikipedia:
When Eastern European-based ex-National Security Agency asset turned terrorist Garcia Flynn and his group of terrorists steal an experimental time machine, Lucy Preston, a history professor, Wyatt Logan, a United States Army Delta Force Master Sergeant and Rufus Carlin, an engineer and programmer, are tasked with capturing Flynn. They soon learn that Flynn plans to rewrite history and that each of them has a connection to his plan as well as the mysterious organisation known as Rittenhouse that funded the machine's development.
We liked Timeless and we gave the show an overall 7/10.
For me, the best thing about Timeless were the characters which were all really likeable (which is quite rare).
In particular, Abigail Spencer as Lucy Preston was really nice from beginning to end. She's a university history teacher and remains so throughout the show. She didn't become a badass and this is true to reality.
I also liked Claudia Doumit as Jiya Marri who was a small character at the beginning but gained in importance and relevance as the show progressed. In some ways, she is a more dramatic character than the others and I didn't expect that.
But, for me, the best character might be Goran Visnjic as Garcia Flynn who, initially, was perceived as the bad guy but who, in reality, was far from being one. From episode 1 to the finale, every scene he was was intense. He is a good actor.
We watched Timeless on Netflix and today is the last date it is going to be on that platform.