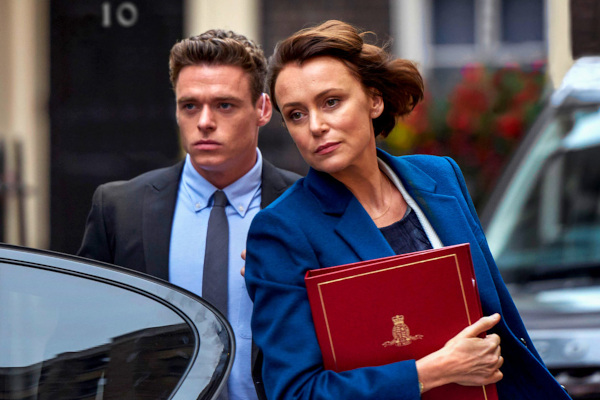 Anya insisted that we all watch Bodyguard and we are so glad we did.
From Wikipedia, "Bodyguard is a British police political-thriller television series […] set around the fictional character of Police Sergeant David Budd, a British Army war veteran suffering from PTSD, who is now working for the Royalty and Specialist Protection Branch of London's Metropolitan Police Service. He is assigned as the principal protection officer (PPO) for the ambitious Home Secretary Julia Montague, whose politics he despises. As the series unravels, the series comments on many issues regarding the controversy around government monitoring of private information and its regulation, and also on PTSD."
Richard Madden as David Budd and Keeley Hawes as Julia Montague are fantastic. And I liked Sophie Rundle as Vicky Budd, Ash Tandon as DCI Deepak Sharma and Anjli Mohindra as Nadia Ali. (A side comment: I liked how they realistically portray London as being very cosmopolite — I laugh a bit when I saw Chike Chan as Daniel Chung at the end as to complete the loop).
The TV series is only six (long) episodes and I have to say that I really loved the first 3 episodes until THAT catastrophic event. The remaining episodes were good but not as good as the beginning. And I have to confess that I am a bit disappointed with the ending. It felt a bit rushed to me.
But, I am just nitpicking. Bodyguard is really a great TV show. Thanks Anya.
Give it a go. It's on Netflix.