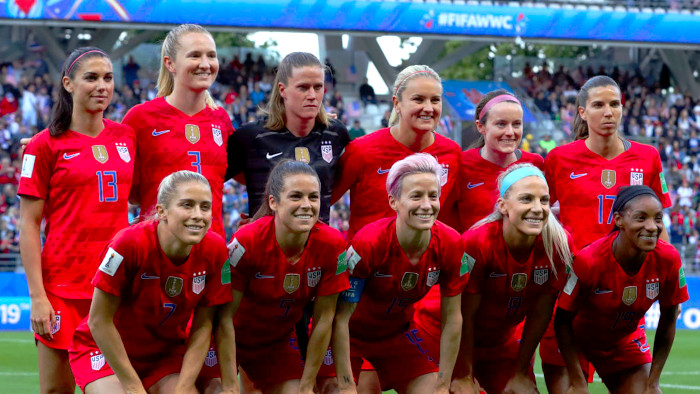 This World Cup 2019 is absolutely phenomenal. The level of football is world class, the players themselves are fantastic athletes and the teams and tactics are a joy to watch. A lot of teams are very strong: the USA, England, France, Germany, the Netherlands, etc.
But to be honest, I am quite amazed by the USA Team and I think they are operating at another level. All the players are great but I'm particularly fan of Rose Lavelle (who is quite young yet a formidable midfielder), of Megan Rapinoe (for the decisiveness and political stance) and Alex Morgan (a pure finisher who looks like a model).
In 2015, when then President Obama welcomed them to the White House following their victory in the World Cup, he told them that they showed that girls could be badass. In 2019, this still rings true. Those girls are absolute badass and I've fallen in love with Women Football!!!
Looking forward to the final on Sunday between the USA and whoever will win the 2nd semi-final tonight between the Netherlands and Sweden.