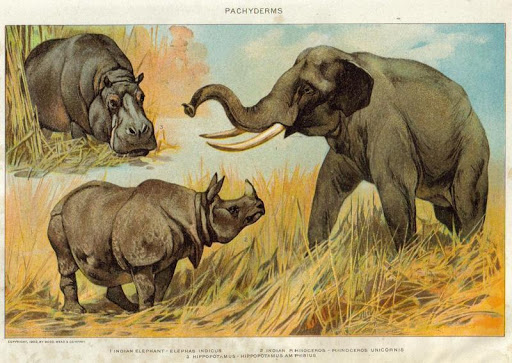 The word Pachyderm refers to an obsolete classification of mammals which included elephants, hippopotamuses, rhinoceroses and tapirs.
Today, elephants are considered to be the only existing species of the order Proboscidea. Hippopotamuses belong to the Artiodactyla order (known as even-toed ungulates) and are related to pigs, peccaries, antelopes, mouse deer, deer, giraffes, camels, llamas, alpacas, sheep, goats and cattle. Finally, rhinoceroses belong to the Perissodactyla order (known as odd-toed ungulates) which also include tapirs and all equidae such as horses, asses and zebras.
This is interesting to know.