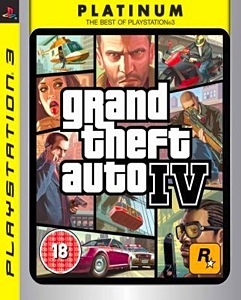 I have a PS3 and, based on glorious reviews in magazines and websites like Gamespot and IGN, I bought Grand Theft Auto IV from Amazon in the UK a few months ago. It's the PAL version obviously and is in pristine condition.
As I only play football management games and flight simulators, I don't relate at all to GTA IV. Even more so, the video sequences, violence and language are too, ahem, crude for my small kids. In fact, since getting the game, we "played" it only twice and for only 30 minutes each time. (As a matter of fact, I would readily exchange it for Little Big Planet if I had the opportunity…)
I'm selling the PAL version of Grand Theft Auto IV for the Playstation 3 at Rs 1000.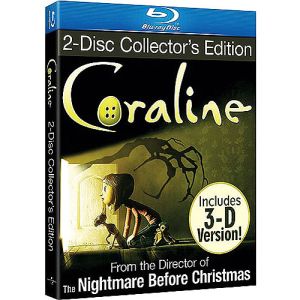 I am also selling Coraline, a 2009 movie which earned 7.8 on IMDB. I bought the Blu-Ray from Amazon in the USA but I was too stupid to realise that it was a Region 1 Blu-Ray which means it does not play on my Region 2 (PAL) Playstation 3.
Naturally it will play in any Region 1 Playstation 3 as well as standalone Blu-Ray players if they are compatible with Region 1. It will also play in Blu-Ray players found on computers, once more if they are compatible with Region 1.
Coraline is a "wonderfully imaginative animation — a visual masterpiece" (as seen on IMDB) and I have the 3D version which comes with four pairs of 3D glasses. In fact, those are the reasons I bought Coraline in the first place.
I am selling the Region 1 Blu-Ray of Coraline at Rs 600.
If you are interested in any of them, just send me an email at avinash AT noulakaz DOT net or give me a ring on 493-9394.