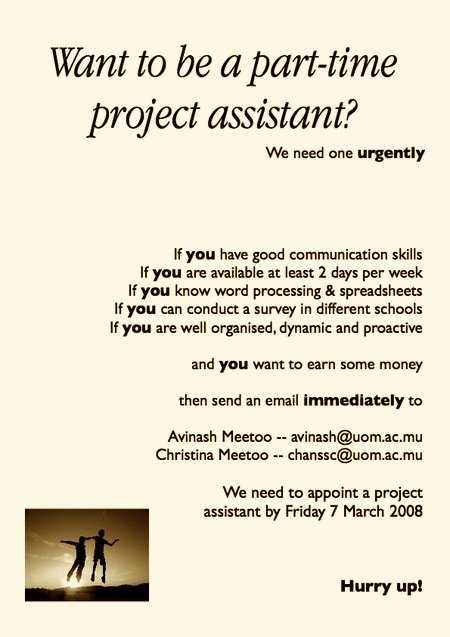 Christina and myself have embarked on a consultancy project which will last for about 6 weeks. We urgently need a project assistant to assist us in doing some surveys in some schools and colleges and to analyze the results obtained.
That person should preferably be a proactive and autonomous student of the University (we don't really care about the year) who wants to earn some money. He/she will have to travel to the schools and colleges and will therefore have to be (more or less) free at least two days per week.
Contact us directly if you are keen:
We need to find someone by Friday so hurry up!