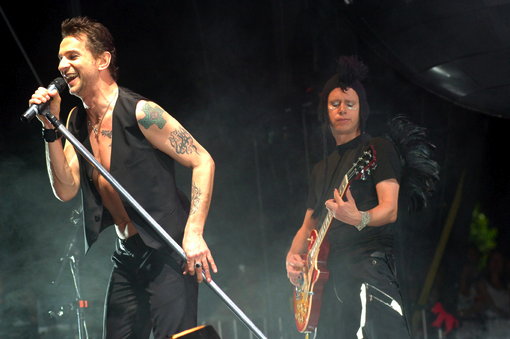 I came across an interesting thread on Amazon where people were discussing about their top five favorite songs. What is cool is that they all said that they couldn't possibly list their top five songs ever as, I quote, "these change weekly or as the mood strikes".
This is my current top five songs today:
Incidentally, all the above links point to Last.fm which is, IMHO, a fantastic social networking site for music lovers. Personally, it has allowed me to discover countless artists through its recommendation engine and by exploring the playlists of people having similar music taste as me. Give it a try!
This is my own artist page (yep!) on Last.fm. By the way, some people say (and I think it's true) that good computer scientists are also good musicians and vice-versa. Apparently, this has something to do with structured reasoning. What I personally know is that I derive the same kind of pleasure playing some music and writing a program…
The picture above shows David Gahan and Martin Gore of Depeche Mode, my favorite music group by very very far…
 
What are your own top five songs today?