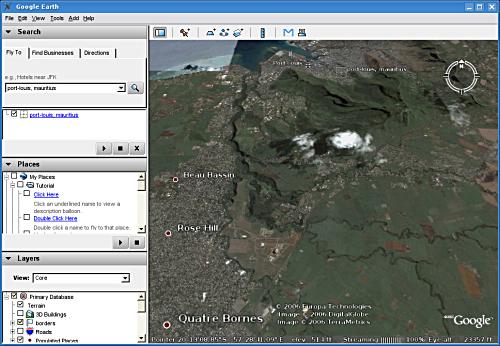 Google Earth 4.0 has just been released for Linux. If you don't already know, Google Earth is a fantastic desktop application which allows you to view the whole world using very high-resolution satellite images.
Google Earth works very well in my AMD64 Kubuntu 6.06 Dapper Drake Linux even though it is a 32-bits applications which relies on a bunch of 32-bits libraries.
The 32-bits compatibility packages that I've installed fortunately provide whatever is needed for Google Earth to work properly. For your information, here are the packages I've installed:
ia32-libs
ia32-libs-gtk
ia32-libs-openoffice.org
lib32gcc1
lib32stdc++6
lib32z1
Google Earth is fantastic! Try it (don't forget to read the docs) and you won't be disappointed.