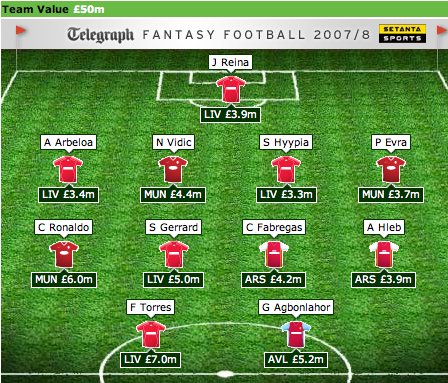 Not half bad, is it?
An excellent goalkeeper. Talent and experience in defense. An excellent and explosive midfield. And deadly young attackers.
With Gerrard as captain, of course.
I was just having fun with the Telegraph Fantasy Football application and this is the team I came up with. Mind you, it was not easy as there is a limit of £50m to spend.
But, once more, it's not half bad, is it?