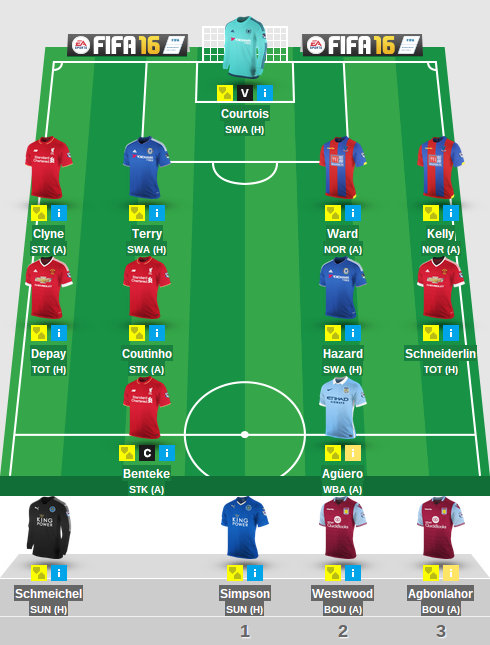 Tomorrow, the Premier League starts again. According to a majority of football connoisseurs, Chelsea is going to be the champions again, followed by Arsenal and most probably Manchester City and Manchester United. Of course, being a Liverpool FC supporter, I know, deep in my heart, that the football connoisseurs are wrong and that my team will be among the top four and will win at least one cup this year.
Last year, Liverpool played very badly, with a damaged morale caused by the departure of Luis Suarez and the multiple injuries suffered by Daniel Sturridge, and with Steven Gerrard losing his influence in midfield. The 6-1 defeat courtesy of Stoke was a much needed reminder that drastic measures needed to be taken.
Fast forward to today and Liverpool has been completely revamped with the arrivals of Adam Bogdan, Joe Gomez, Nathaniel Clyne, James Milner, Roberto Firmino, Danny Ings and Christian Benteke. Among these players, at least four of them (Clyne, Milner, Firmino and Benteke) are starters. The first match of Liverpool will be against the mighty Stoke (again!) and it's pretty obvious that the score will not be 6-1 for them at the end of the match…
Fantasy football
I would have loved to be a football manager. But (the real) Liverpool FC doesn't seem to be looking for someone of my caliber… Anyway, the next best thing is to become an armchair fantasy football manager. The last time I did that was about five years ago. This year, out of the blue, I have chosen to participate in the official Premier League Fantasy Football competition.
I have just finished choosing the 15 players who are in my team. Mind you, this is tough as your budget is limited to £100 million and you cannot choose more than three players from one team. Here is my selection:
GK: Courtois (Chelsea)
GK: Schmeichel (Leicester)
DF: Clyne (Liverpool)
DF: Terry (Chelsea)
DF: Ward (Crystal Palace)
DF: Kelly (Crystal Palace)
DF: Simpson (Leicester)
MF: Depay (Manchester United)
MF: Coutinho (Liverpool)
MF: Hazard (Chelsea)
MF: Schneiderlin (Manchester United)
MF: Westwood (Aston Villa)
FW: Benteke (Liverpool)
FW: Aguero (Manchester City)
FW: Agbonlahor (Aston Villa)
Not bad at all, isn't it? With this bunch, I hope to win something at the end of the season.
In any case, I'll have a lot of fun together with Christina, my assistant, and my two coaches, Anya and Kyan :-)