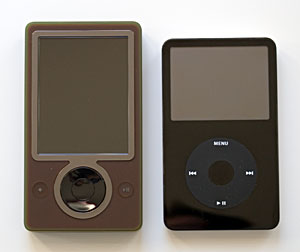 Sorry. I can't resist:
Today's Zunes claim to uniquely provide wireless sync, but they require being plugged in order to do this! That means Microsoft's wireless sync has as many wires as Apple's USB sync, it's just 20 times slower. That's not an advantage nor a feature. It's a marketing lie.
According to this informative article, this is one of the reasons why the Microsoft Zune is still failing compared to the Apple iPod.