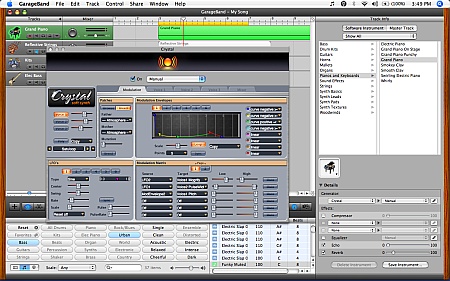 I've managed to make my brother's Roland PC-300 controller keyboard work with my MacBook and I've just started using Garageband.
Let me tell you that it is a fantastic piece of software. It's easy to use and, for me, as feature-packed as Logic Audio (which I was using previously on my PC).
Garageband comes with a fantastic set of Apple Loops which make music creation really painless.
Garageband offers a lot of virtual instruments and is also compatible with third-party Audio Units like the rather excellent Crystal that you can see in the picture above.
I'll post some tracks hopefully by the end of the week.