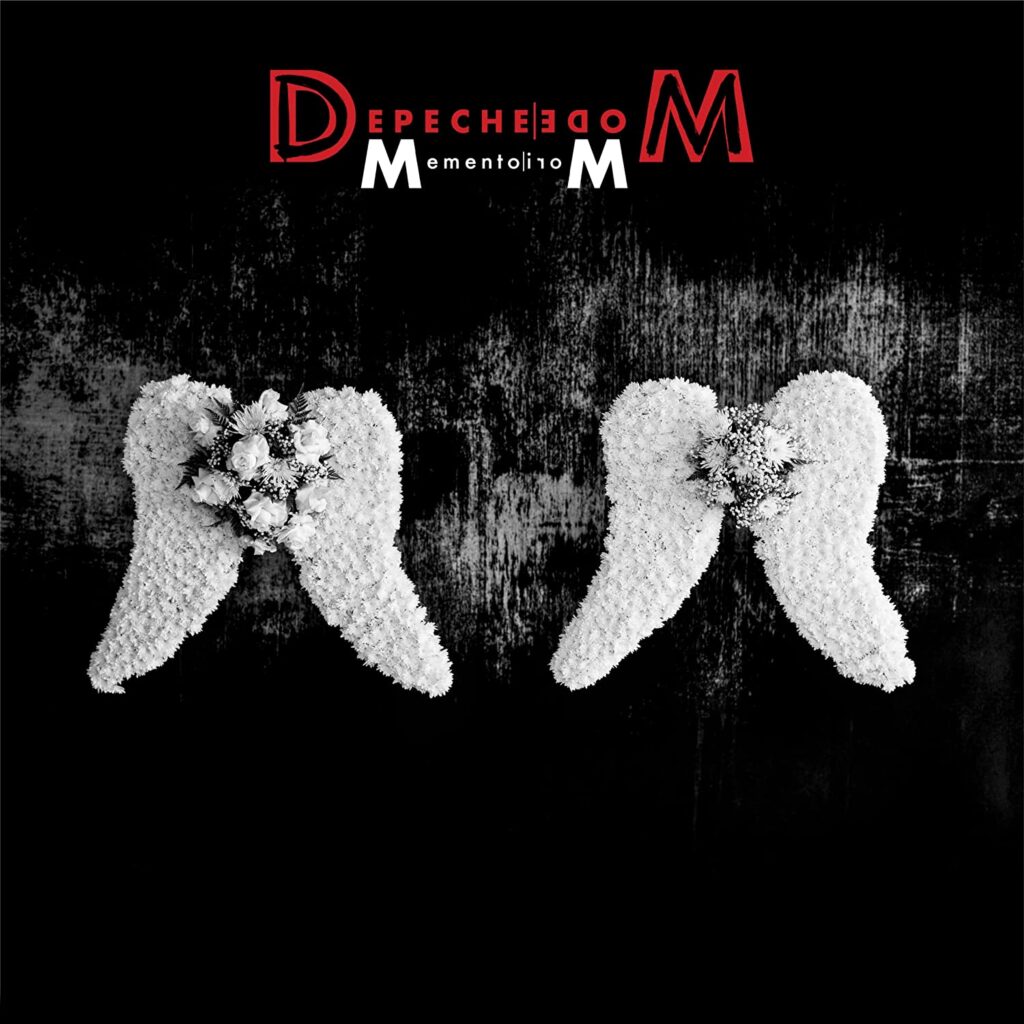 Depeche Mode released its latest album, Memento Mori, on Friday 24 March. During the day, I started listening to the songs on my way to work and I was quite happy. Happier than with some of the previous albums to be honest. Interestingly, I felt that the second half of the album was stronger than the first half but, because I was commuting, I knew I needed to give the album a proper listen before deciding.
The next day, after lunch on Saturday 25 March 2023 at 14:00, Christina, Kyan and I properly listened to Momento Mori from the first song to the last. We got the album on TIDAL (FLAC 48KHz 24bit, MQA 96KHz) and listened on our dream Hi-Fi setup.
During the 50 minutes, I took some notes and rated the songs:
"My Cosmos Is Mine": Industrial. Lots of reverb. Atmospheric. Good way to start a concept album. 7/10.
"Wagging Tongue": Organic. Arpeggiated. Simple lyrics. Not too profound. 6/10.
"Ghosts Again": Anthemic Depeche Mode song. Good singing. Nice bridge. 8/10.
"Don't Say You Love Me": A much slower It's No Good. Orchestral. "I'll be the punchline of course." 7/10.
"My Favourite Stranger". Another anthemic DM song. Recognizable baseline (Fade to grey?). Slow electro. Heavy distortion. 8/10.
"Soul with Me": Generic DM ballad. Martin Gore singing. Good chorus. 7/10.
"Caroline's Monkey": Starts like Dream On. Chorus could be better. Sometimes… and chord. 7/10.
"Before We Drown": Fantastic song, music and lyrics. Restrained voice. Beautiful electro. Fantastic strings. 9/10.
"People Are Good": Kraftwerk / DM symbiosis. Crooner-kind of singing. Effective electro. 8/10.
"Always You": Nice Grahan ballad. Very electronic and organic. Recognizable. Repetitive. 7/10.
"Never Let Me Go": Dark Depeche Mode. Great music and lyrics. Orchestration good. Guitar distortion. 8/10.
"Speak to Me": Tranquil outro. Easy way to end the album. Very predictable. 6/10.
Overall, I gave the album 7.5/10. In fact, I like the album very much as it is sounds much more electronic than previous albums (which were too rock-oriented for my own taste). One criticism is that some of the songs use way too much saturation and distortion but this looks like to be fashionable these days. I wonder what would happen if the next album (if made…) was produced by someone like Deadmau5? Will Depeche Mode then have a Violator 2 album? Who knows?
Here are my favourite five songs as reflected in the ratings I gave:
Ghosts Again
My Favourite Stranger
Before We Drown
People Are Good
Never Let Me Go
At some point, I will have to restrict this to the three songs I like most to add to my Top 50 Depeche Mode songs (which will then have 53 songs). Give me a few days to make up my mind.