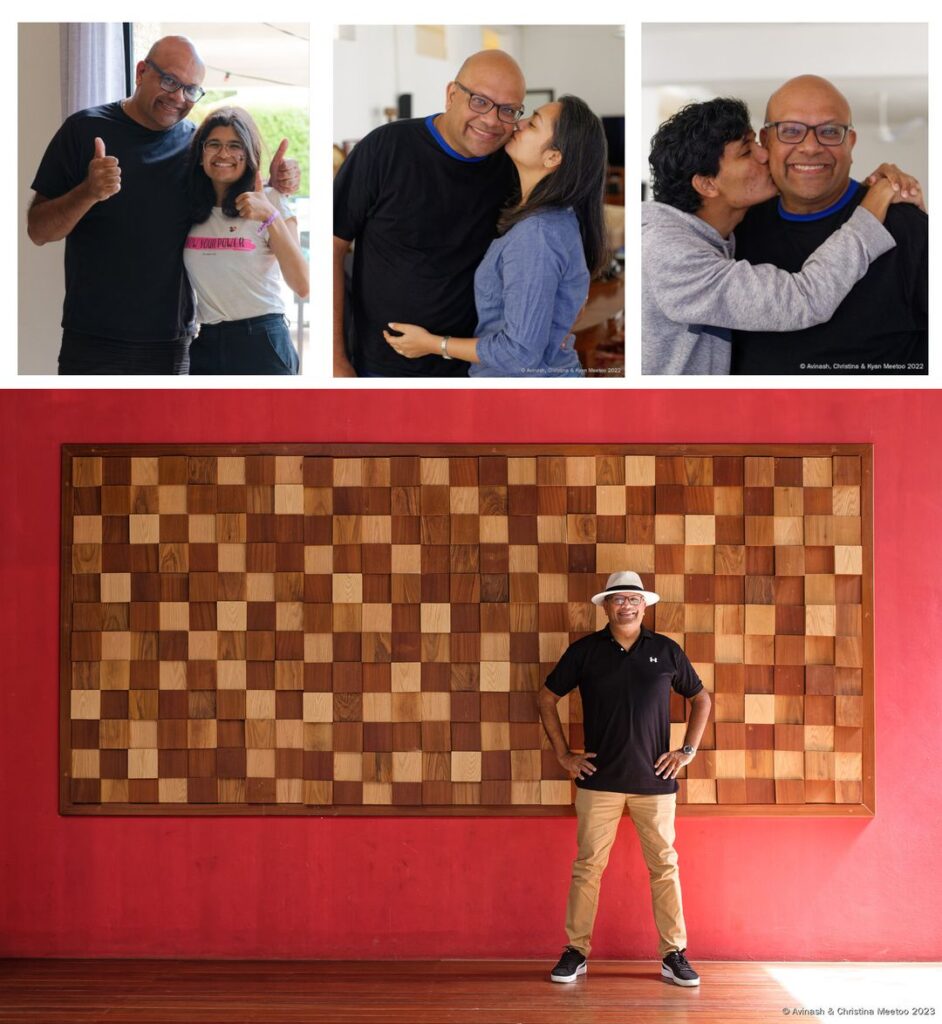 Dear Avinash,
Anya, Kyan and I wish you an amazing birthday today! Half a century on earth and you've already touched the lives of so many people, inspiring all of us to be better at what we do. This is your strength and we can only wish that you keep doing so for many more decades.
To enn dimounn extraordiner. To koz boukou kiksoz serye ek boukou badinaz ousi. To met lazwa dan nou leker. To fer nou danse, sante, riye. Ek sirtou to fer nou reflesi boukou. Pena boukou dimounn kouma twa! Vremem to enn dimounn spesial!
Nou kontan twa boukou boukou boukou!
Joyeux demi-siècle!
Gros bisous de toute la famille!
PS: To celebrate, we had a formidable birthday party (modelled on a chowtari as per Avinash's wish) with family members. And, one day after, we had dinner in a fine dining restaurant.