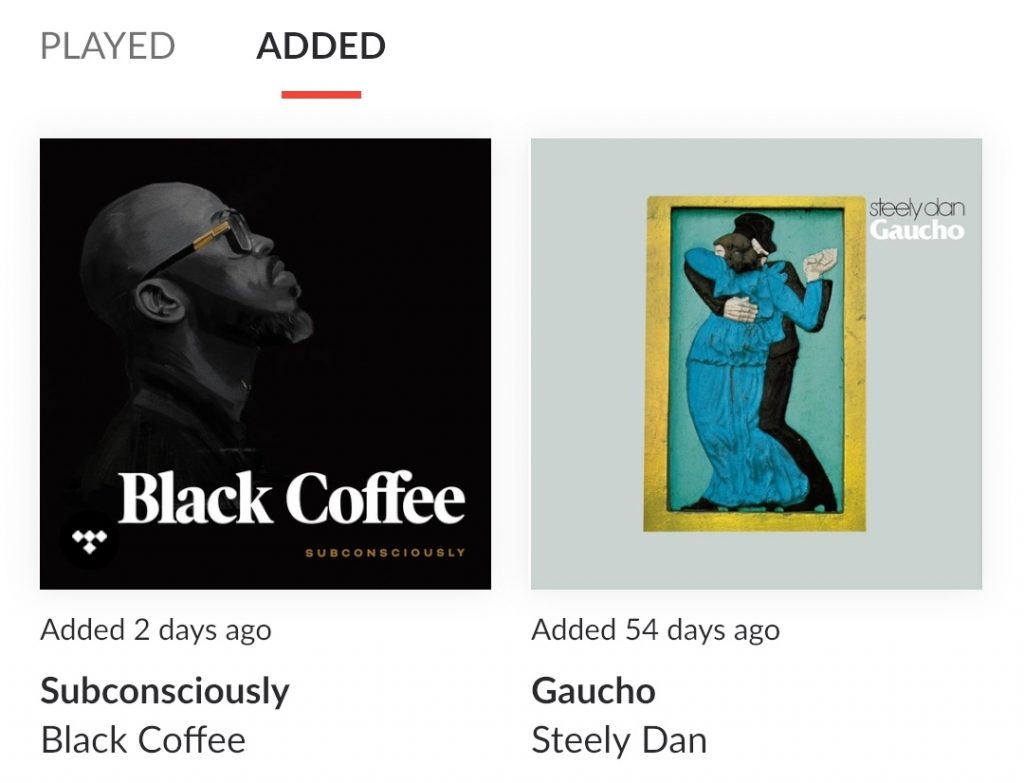 There's a major difference between these two albums: Subconsciously by Black Coffee and Gaucho by Steely Dan.
Apart from the stylistic changes and the fact that the albums were released in different eras, Gaucho was downloaded while Subconsciously is only streamed.
Let me explain.
I downloaded Gaucho two months ago. I had to find it online. I then tagged the MP3 files, added a cover image and copied them to a directory on my server at home. There it was picked up by Roon, which I use for music listening, and became part of my music collection. I also copied it to my phone for listening using Gonemad.
Two days ago, I added Subconsciously to my Roon music collection through TIDAL. On my phone, I can listen to the album on TIDAL.
This is a first for me. I'm leaving behind MP3 downloads.
End of an era I guess.