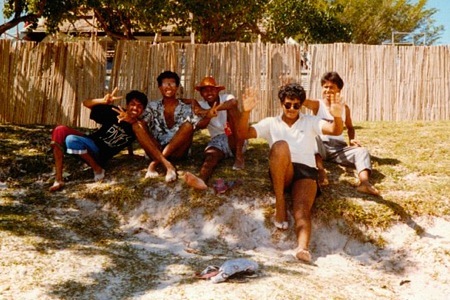 While browsing today, I came across a wonderful post on IMDB on kids in the 80's and how kids today have it easy:
When I was a kid, adults used to bore me to tears with their tedious diatribes about how hard things were. When they were growing up; What with walking twenty-five miles to school morning…Uphill…barefoot, Both ways….yadda, yadda, yadda….

And I remember promising myself that when I grew up, there was no way in hell I was going to lay a bunch of crap like that on my kids about How hard I had it and how easy they've got it!

But now that I'm over the ripe old age of forty, I can't help but look around and notice the youth of today. You've got it so easy! I mean compared to my childhood, you live in a damn Utopia! and I hate to say it, but you kids today, you don't know how good you've got it!

I mean, when I was a kid we didn't have the internet. If we wanted to know something, we had to go to the damn library and look it up ourselves, in the card catalog!!
That's true, kids, we learned everything by going to school and reading books. A lot of kids back then were members of public libraries and we actually liked spending time looking for that perfect book to read during the week. As a matter of fact, I was a member of the British Council library and this is were I discovered classics such as Programming Pearls. Unfortunately, owing to disinterest I guess, the British Council library is pathetically no more…
There was no email!! We had to actually write somebody a letter-with a pen! and no spell check! then you had to walk all the way across the street and put it in the mailbox, and it would take like a week to get there.
I remember my cousin, Vanesha, leaving Mauritius when I was around 11-12 and we agreed to write to each other on a regular basis using a Caesar Cipher (i.e. A -> B, B -> C, …, Z -> A) so that the "grown ups" couldn't spy us. Of course, we stopped after 1-2 letters because, well, life is too short.
Child Protective Services didn't care if our parents beat us. As a matter of fact, the parents of all my friends also had permission to kick our ass! Nowhere was safe!
Yeah. Parents were more disciplined. Especially my dad. He didn't beat us but he really knew how to yell at us all: my brother, myself and all my cousins. Now, most parents are softies not realising that spoiling a kid is the best recipe for a dysfunctional adult.
There were no MP3's, Napsters, iTune, or ipods! If you wanted to steal music, you had to hitchhike to the record store and shoplift it yourself! Or you had to wait around all day to tape it off the radio, and the DJ would usually talk over the beginning and @#% it all up! there were no CD Players! We had tape decks in our car. We'd play our favorite tape and "eject" it when finished, and then the tape would come undone rendering it useless. Cause, hey that's how we rolled, Baby! Dig?

And talk of hardship? You couldn't just download porn! You had to steal it from your brother or bribe some homeless dude to buy you a copy of "Hustler" at the 7-11! It was either that or the lingerie section of the JC Penny catalog those were your options!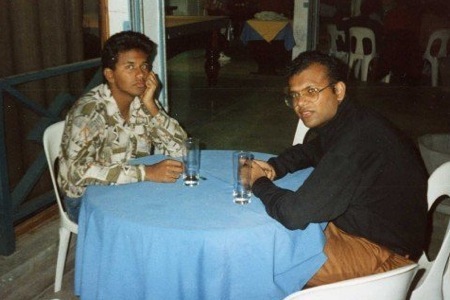 We didn't have fancy crap like call waiting! If you were on the phone and somebody else called they got a busy signal, that's it! And we didn't have fancy Caller ID boxes either! When the phone rang, you had no idea who it was! It could be your school, your mom, your boss, your bookie, your drug dealer, a collections agent, you just didn't know!!! You had to pick it up and take your chances, mister!

There weren't any freakin' cell phones either. If you left the house, you just didn't make a damn call or receive one. You Actually had to be out of touch with your "friends" OH MY GOSH!!!! Think of the horror… not being intouch with someone 24/7!!! And then there's TEXTING. Yeah, right. Please! you kids have no idea how annoying you are.

We didn't have any fancy Sony Playstation video games with high-resolution 3-D graphics! We had Atari 2600! with games like "Space Invaders" and "asteroids" and the graphics sucked ***! Your guy was a little square! you actually had to use your imagination! And there were no multiple levels or screens, it was just one screen forever! And you could never win. The game just kept getting harder and harder and faster and faster until you died! Just Like LIFE!
Technology was in its infancy during the 80's especially in Mauritius. Listening to music, watching a movie (porn or not) or playing a game required a lot of efforts. We had to order music cassettes from Yahama Music Shop in Rose-Hill and we got them a few days later. We had to rent dubious quality VHS tapes to watch movies. And, believe it or not, when I got my first computer around 1986, I actually had to write my own games in order to play. This is how, I guess, I got that programming virus that I love to share to you all through Knowledge Seven…
When you went to a movie theater there was no such thing as stadium seating! All the seats were the same height! If a tall guy ore some old broad with a hat sat in front of you and you couldn't see, you were just screwed!

You had to use a little called the TV Guide to find out what was on TV! You were screwed when it came to channel surfing! You had to get off your ass and walk over to the TV to change the Channel!! NO REMOTES!!! Oh,no what is the world coming to?!?!

There was no Cartoon Network either! you could only get cartoons on Saturday Morning. Do you hear what I'm saying, we had to wait ALL WEEK for cartoons, you spoiled little rat bastards!
No remotes. Only a few hours of cartoon during the week. And good series (Knight Rider, Supercopter, the A-Team, etc.) on Saturday nights. This was excellent as, on most Saturdays, we were having family gatherings with the cousins. So we actually ate at my grandma's place (rice, curry, lentils, achard, etc.) while watching that one weekly episode of Knight Rider and it was bliss!
And we didn't have microwaves, If we wanted to heat something up, we had to use the stove or go build a frigging fire… imagine that! If we wanted to pop popcorn, we had to use that stupid Jiffy POP thing and shake it over the stove forever like an idiot.

And our parents told us to stay outside and play… all day long. Oh, no electronics to soothe and comfort. And if you came back inside.. you were doing chores!
Yeah. We spent a lot of time outside riding our bicycles, climbing on trees and fighting with each other (n'est pas, Ajeev?). Of course, we also spent quite a lot of time playing games on our computers and consoles (my early PCs, my Amiga 500 and my cousin Aman's NES).
And car seats-Oh, please! mom threw you in the back seat and you hung on. And if you were lucky you got the "safety arm" across the chest at the last moment if she had to stop suddenly, and if your head hit the dashboard, well that your fault for calling "shot gun" in the first place!
Not to mention that dads could drink and drive at that time. I wonder how we are ALL still alive…
See! That's exactly what I'm talking about! You kids have got it too damn easy! You're spoiled rotten! You guys wouldn't have lasted five minutes back in 1987 or any time before!
Maybe. Or they would have had to adapt.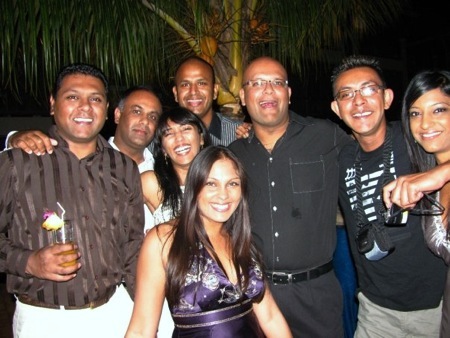 One thing which is great about the 80's (and the 90's for that matter) is that we, kids, spent an enormous amount of time together. And, believe it or not, now that we are grown ups, this remains: we still love spending time together.
I love the 80's.