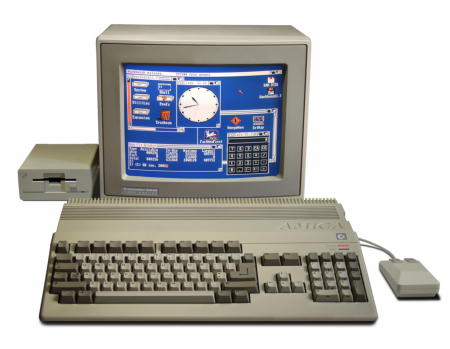 When I was an adolescent circa end of the 80's / beginning of the 90's, I owned the best computer available at that time: the mighty Commodore Amiga 500.
It was powered by a 16/32 bits processor (the Motorola 68000) at 7.14MHz and four coprocessors (Gary, Agnus, Paula, Denise), had 1Mb of RAM, had 4096 colours on screen at once, had stereo sound, ran a powerful operating system featuring a graphical windowing environment and was very well technically documented. As a result, I spent many nights learning programming (BASIC, C and 68000 Assembly) on my Amiga 500.
My new Amiga
Twenty years later and I still like using the Amiga. But now it's in software form. I run E-UAE which is a Ubiquitous Amiga Emulator. I run it on my Linux Mint PC and performance is fine (the PC is only 1000 times quicker…) I even love getting a Guru Meditation from time to time. This brings back a lot of memories.