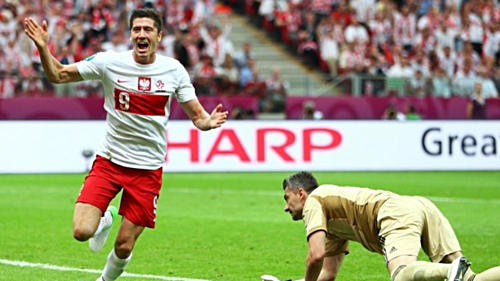 When I realised that the first two matches of Euro 2012 were going to be Poland vs Greece and Russia vs the Czech Republic, I was not very happy from a football perspective: Germany vs Spain sounds so much better.
I was wrong.
Last night, we had two great matches: Poland vs Greece was nail biting and Robert Lewandowski, the Borussia Dortmund striker, scored  a beautiful header following an exquisite cross from the right. His movement in the box was inch perfect. At only 23, his potential is enormous and I won't be surprised he moves to a bigger club shortly.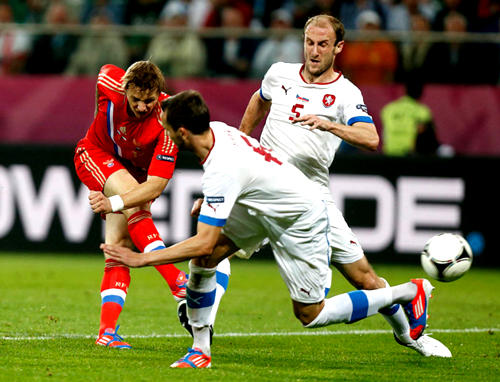 The second match, Russia vs the Czech Republic, was a one way affair with Russia winning 4-1. I slept during large portions of the match (yeah, I am getting old…) but I woke up at the end to witness Roman Pavlyuchenko's magnificent one-man show. He took the ball, nutmegged a few Czech defenders and stroke a beauty from 15m. Petr Cech, the Czech goalkeeper, couldn't believe his eyes.
I'm happy.
I only hope Netherlands vs Denmark and Germany vs Portugal are going to be as interesting tonight.
Get the Knowledge Seven Euro 2012 TV Guide Android application from the Google Play Store. It's free and, hopefully, as useful for you as it is for me.