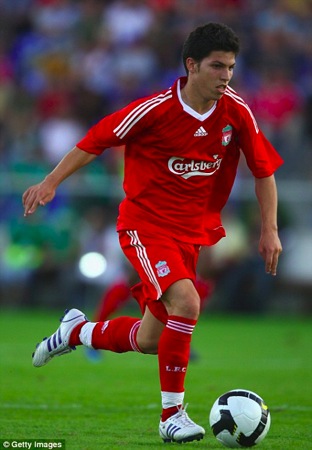 Daniel Pacheco signed from Barcelona in 2007 and has just been promoted to the Liverpool first team with shirt number 12. This shows how people at Liverpool think highly of him.
During the UEFA U19 Championship held in France in July, Daniel played brilliantly and won the Golden boot after scoring four goals and helping Spain get to the final. He was chosen as World Player of the Week by Goal.com because of this.
I feel 2010-2011 will be the year of Daniel Pacheco. This kid has real talent. Of course, he lacks experience but he's lucky enough to have Fernando Torres as mentor… Maybe not getting a striker during this transfer window is a blessing in disguise: this will force the Manager to play Daniel Pacheco more often and, consequently, give him the needed playing time to further his development.
Who needs big-name players when you have a 19 year old gem in your side?