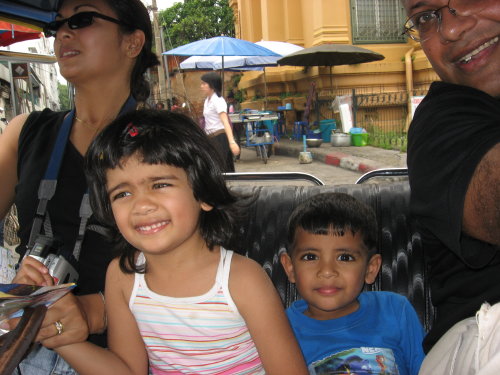 We've returned from vacation.
We spent five days in Bangkok, Thailand, and another five in Kuala Lumpur, Malaysia. Both countries are great even though Christina and I prefer Thailand. Naturally, we did a lot of photos and I've just uploaded then on Flickr. Have fun going through them:
I have resumed work at university. To be frank, there are some problems there at this moment (and this is a major understatement). I don't want to go into more details… Consequently, I didn't have time to work on my paper on bandwidth.
(In case there are Computer Science students reading my blog, all CSE, IS and Masters-level classes will begin on the 20th of August instead of next Monday)