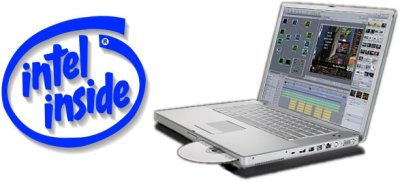 According to the buzz and lots of rumours, Apple will unveil the first Intel-powered Mac during this year's Macworld Conference on the 9th (yes, in 4 days).
It will be a 13″ widescreen iBook featuring the new dual-core Yonah (now called Core Duo) processor from Intel. Mac OS X and some Apple applications have already been compiled for the x86 instruction set of the new processor. Other applications will run in emulation mode (using the Rosetta technology) until they are released in native version in some months.
And I will finally buy one but only if it has a firewire port as I do lots and lots of video :-)
An update: Today is the official birth of the Intel Core Duo platform. Bring the next iBook.