Hi, I've just discovered Dmix, a plugin supplied with ALSA which allows for direct mixing of multiple streams of audio (for example, you can have amaroK playing your favourite MP3 and still hear KDE notifications when new friends join in IM)
As from alsa-lib 1.0.9, Dmix is activated by default so absolutely no (manual) configuration required. I can confirm that Dmix is working out of the box for me with my somewhat high-end Terratec DMX 6fire 24/96 sound card (ICE1712 ALSA driver).
amaroK supports ALSA natively and getting it to use the Dmix plugin is simple: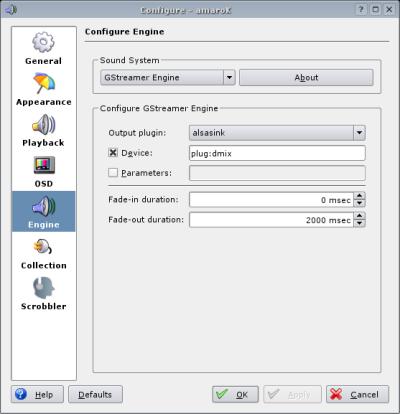 As soon as plug:dmix is specified as the device to use, amaroK stops monopolising the sound card and other audio applications (if they support ALSA) can be used at the same time.
To be continued…