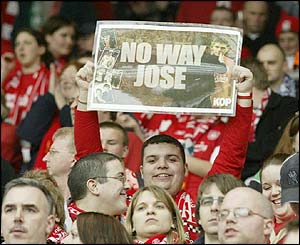 Liverpool has beaten Chelsea 1-0 and we're going to Istanbul !!!
Ok. My predictions were not 100% spot on. Biscan did not score but Luis Garcia did and made us all proud.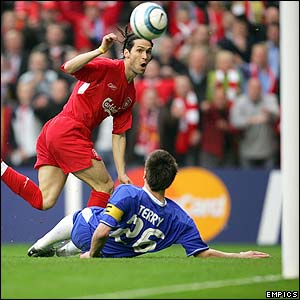 We are now masters of our destiny. We have to win the Champions League so that all Chelski and ManUre fans (and not Arsenal fans who are somewhat more respectful) realise that Liverpool is the best English team ever.
By the way, the pathetic Jose acted pathetically. Even the official Chelsea match report aknowledged that "[w]ith just two shots on target in two games it cannot be said that Chelsea were completely unlucky" (meaning they were bad)
(Images courtesy of BBC Sport)