This would be our last custom PC after the first one bought in France in 1997 and the second one bought in Mauritius in 2003. We purchased the following components:
Processor: AMD Athlon 64 3000+
Motherboard: Abit KV8 Pro
RAM: 2Gb
Storage: 160Gb HD
Video: Inno3D Nvidia GeForce FX 5200
Audio: Terratec DMX 6Fire 24/96
For the first time ever, I had a 64-bits processor, the fantastic AMD Athlon 64 with AMD64 technology. The processor would boot into 32-bits mode and Linux would transition it to 64-bits where it became a completely different (and much better) processor. In fact, Intel would license the AMD64 technology after some time. At that time, I was running Gentoo Linux in 64-bits mode and it rocked!
I also had a whopping 2Gb of RAM which was a lot for the era.
I purchased the Nvidia GeForce FX 5200 to run X-Plane 9 under Linux and it worked really great on the PC (and also on the iMac I would buy a few years later).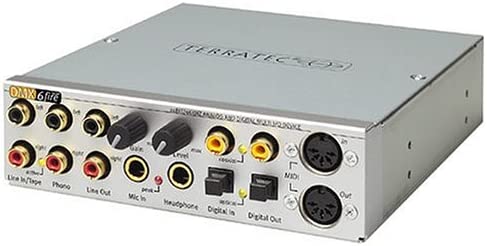 Finally, the PC also had a Terratec DMX 6Fire 24/96 which was a professional audio interface. It came with a break out box which took one bay of the computer. This had a number of connectors including audio ins and outs (in both analog and digital), a microphone number (with a good preamp), a headphone out and two MIDI ports (which I used with my trusty Kawai K4 synthesizer). I remember paying a large chunk of money to purchase the Terratec but I had a great time composing music using it.
I sold the Terratec to a friend of my brother-in-law when I moved to an Apple iMac in 2011 and, shortly after, purchased a Focusrite Scarlett 2i2 (which is still running great!)