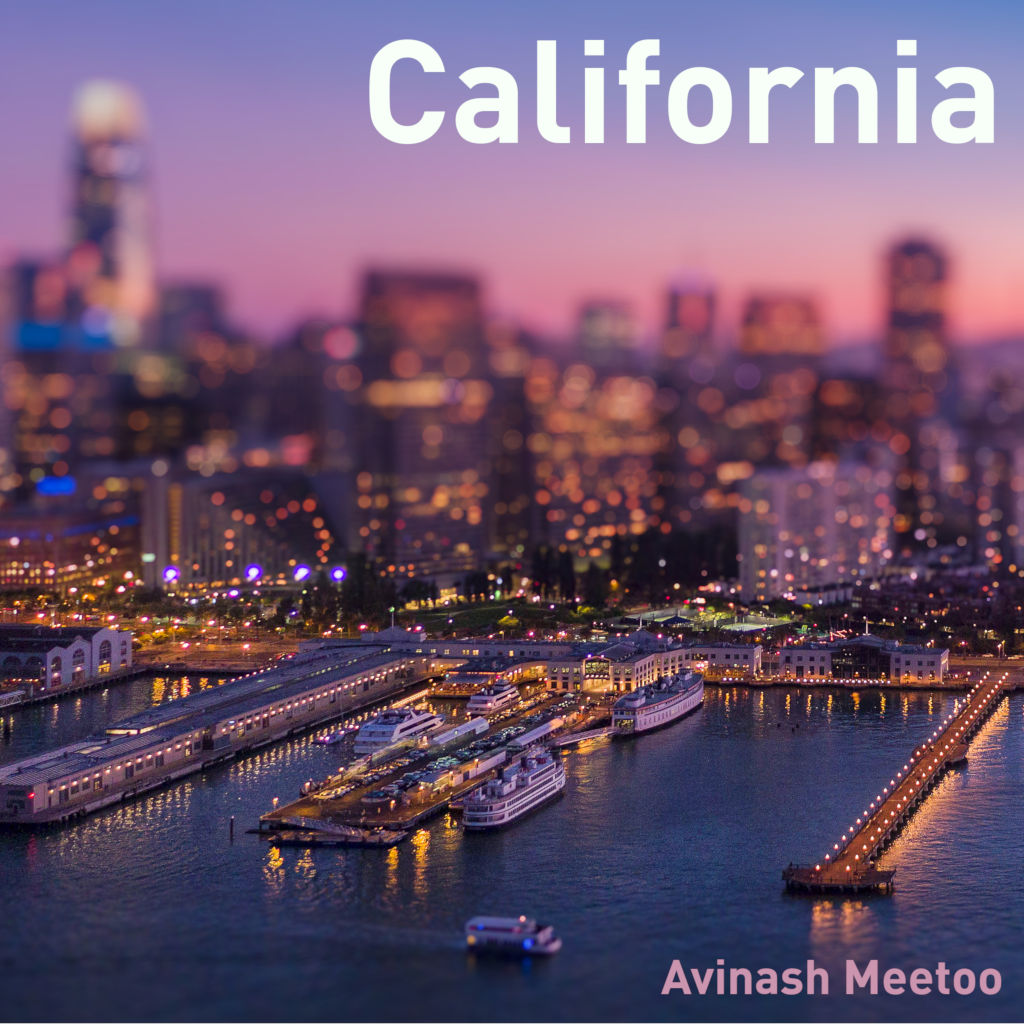 Today, I am releasing my latest Single: "California".
When I was a 10-years old child, I had a blue sweatshirt with "California" written on it. When I got to visit the state of California in 2011, I was amazed by San Francisco and I really thought that I was going to live there for some time. This did not happen but I'll always have a soft spot for that city.
For some reason, the working title for this single has always been "California". I was on the verge of renaming it to something more flashy but I didn't. The track is electronic in nature but the tempo is relatively slow. I'll say it has a progressive house and downtempo feel. While listening to it, I feel like walking on the San Francisco piers just after sunset and this is what I have tried to convey in the cover. I like the miniature effect I have used for the photo…
I produced, mixed and mastered California in 2023 in the beautiful island of Mauritius.
Give California a listen when you have some time, leave your comments and feel free to share with others. Enjoy!
Thanks a lot.
Listen and read more at https://www.avinashmeetoo.com/music/#california