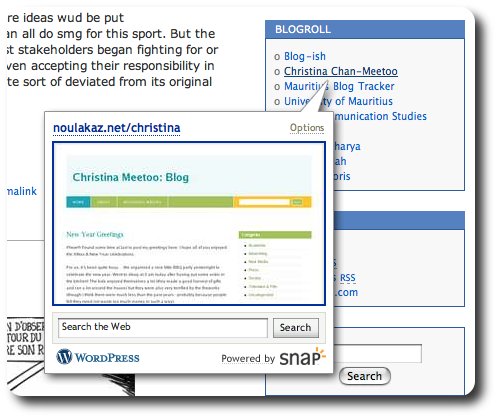 As said by Rafe Colburn:
"Today I was reading [an] article, which "helpfully" offers thumbnails of the pages each link points to, powered by Snap. I guess this is supposed to provide value to users, but it doesn't. It's just harassment."
But as Ryan Tomayko found out, it's easy to disable (and to enable if already disabled) Snap Preview Anywhere globally (i.e. for all websites you visit). As a convenience, I've provided a disable (and an enable) button that you can just click and reach Snap-free nirvana:
Please note, you must refresh the affected pages or clear your cache for these changes to take effect.