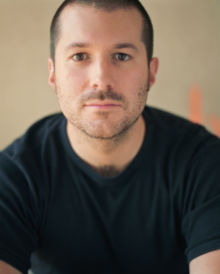 From Wikipedia:
Jonathan Ive was born in 1967 in London and is Senior Vice President of Industrial Design at Apple Computer.
Jonathan Ive is, simply said, one of the best designers in the world. I've just stumbled upon a fantastic article from Business Week which explains who really is Jonathan and how he comes up with his fantastic designs for Apple.
By the way, Ive led the team that designed the iMac and the iPod! And, of course, the MacBook (Pro) and the Mac Pro.
I always say to my students that computer science (and especially programming) is Art. And that it's no coincidence that many of the best computer scientists are good musicians. It's also no coincidence that many hackers are switching to the Mac. Macs are so good to look at (and to work with) that you are inspired by them to excel in your own work. It's (nearly) metaphysical. But I know it's true for me…
… thanks to Jonathan Ive :-)