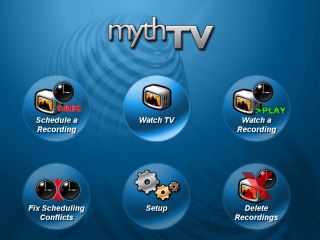 As you know, I've been working on Advisare for some time now. It's a program which does two things, (1) connect to Canal Satellite's website to fetch the TV program of the day and (2) advises about what to watch.
While doing some research the other day, I found out that part (1) is the aim of an existing project called xmltv. xmltv has grabbers for each country but unfortunately not for Mauritius. So, I think I'll write one. So watch out for tv_grab_mu in the coming weeks :-)
Then, I found out that xmltv is used internally by many PVR software (aiming to replace the VCR, the DVD player and the game console) to show the TV program of the day. I discovered that MythTV for example uses xmltv and by writing tv_grab_mu, I'll be able to use MythTV to record my satellite programs.
So I'm pretty excited right now. I'll think I'll have a go at tv_grab_mu. I'll keep you posted.