Lo and Behold!
Kyan, Anya, Christina and I are finally releasing our Noulakaz Podcast (16 September 2006) to the world! It's only 800Kb!
It's actually Anya, aged 4, telling a small story. Listen to her. She's funny :-)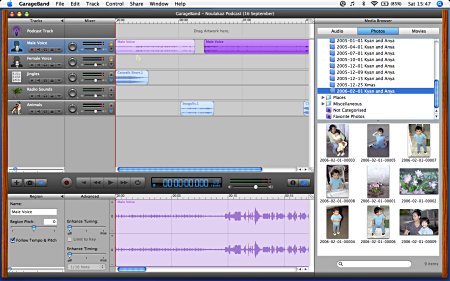 As expected, I've used Garageband to create the podcast and it is really a brillant application.
By the way, you'll notice that I've used the MPEG-4 AAC format (at 64 kbit/s) for the podcast because AAC has been designed as a better MP3. AAC files sound as good and are actually much smaller in size than MP3 files. You can listen to the Podcast using iTunes, VLC, MPlayer, Real Player, etc…