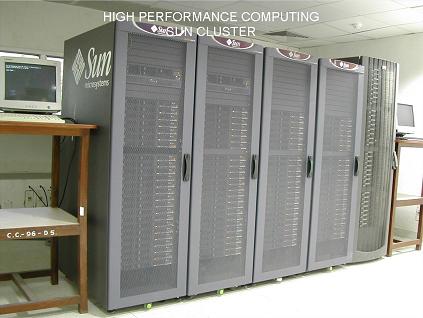 Today, I woke up at 8, took a quick shower and went to see our 3 young friends. They were still alive after having slept in the students' dormitories.
At 9:30 we went to the official speeches for the launching of the ACM Programming Contest event.
After lunch, the students started their practice session at the IIT-K computer center. Quoting Mr Tiwari, the Manager:
IIT Kanpur has a 95% Unix and Linux-based computing facilities.
Of course I was thrilled… Bill Gates, hear this: "You only have 5% here…" :-)
By the way, the picture shows a 400-node Sun and HP Linux-based cluster used by researchers throughout IIT.
I can only dream of something like this in Mauritius :-)