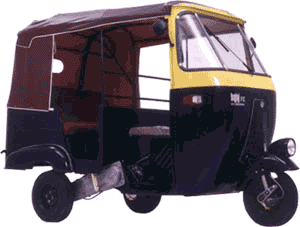 Yes! Rajiv Persedos, Yannick Catherine, Madhav Ramlugun and I have arrived in Delhi at 11:30 today after an uneventful flight.
We immediately went to our hotel (The Grand Inn in Karol Bagh) and started looking for some food as we were extremely hungry. We made a big mistake though as we did not have any plan and we spent more than one hour to decide where to go (and how to go there).
In the end, we decided to use the mighty rickshaws. We payed the guy 50 indian rupees and we all climbed in the same small vehicle. It's difficult to exactly explain how the traffic is in Delhi but it's a cross between what we may have in Port-Louis during peak times and an asylum… It's mad! And fun! But so tirying :-)
We went to Connaught Place, did some window shopping, ate a fantastic Chicken Maharaja meal and visited Palika Bazaar.
Now we are back in the hotel. We'll have a quick dinner. And then dodo as we're leaving for Kanpur at 05:00 tomorrow…
Please stay tuned for more info.