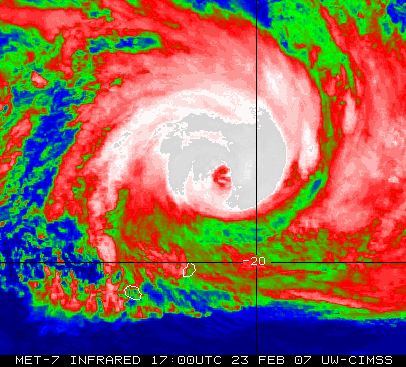 An update: A cyclone warning class III is currently in force in Mauritius. In other words, at this very moment (22:23 MUT), Mauritius is under full cyclonic conditions.
A cyclone warning class II is currently in force in Mauritius as confirmed by the Mauritius Meteorological Services
Gamede is dangerously approaching our island.
Many students have contacted me to know if they should come to the University today but, as confirmed by the Head of Department Dr Oveeyen Moonian by phone, all classes are cancelled because of the cyclone warning class II.
The CSE website has immediately been updated (the website is currently down – this is surely due to a power cut…)
Notice that I had to call the HoD by phone to get this information as I could not (even after 30 minutes of intense search) find anything pertaining to cyclones and the university rules on the UoM website, the Ministry of Education website or the Mauritius Meteorological Services website.
In my opinion, this is not acceptable.