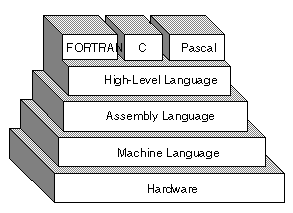 I like to check from time to time what programming languages are hot. For that I use Google. This time I got:
I don't want to be rude but where is C# or ASP or VB.NET or anything that might have come from Micro$oft for that matter???
This is why one must be careful when choosing a programming language to learn to solve real problems.
My advice to young people wanting to become good programmers (entre autres) is to choose either Python, Ruby or Scheme (by the way, Scheme has a rather fantastic IDE called DrScheme that is IMHO the best thing since slice bread to learn programming…)
Have fun!
(Image courtesy of Webopedia)